Today I have a guest post from Emily Rachelle, an author of contemporary teen fiction. I reviewed her debut novel, Sixteen, earlier this year on Iola's Christian Reads, and I was impressed by the professional way Emily organised and conducted the blog tour, and have invited her here today to share how she went about organising her book launch. Welcome, Emily, and thank you for joining us.
You can find Emily every Tuesday and Thursday at her blog, Emily Rachelle Writes.
What platform did you have prior to the launch?
I followed and commented on several book-related blogs and websites to get my name out. I had a Pinterest account with hundreds of followers (currently just under 700, but I'd guess back in December that number was closer to 600), a personal profile and a public blog page on Facebook (with much smaller numbers than Pinterest), and a fledgling Twitter account. I also had my GoodReads account, but I honestly don't use that much outside the book reviews I do for my blog.
My biggest platform by far has always been my blog, which now doubles as my author website. Sometimes I focus on books (lots of book reviews, with an occasional writing post thrown in), but I also write about other stuff too — movies, social media, hot button issues. Whatever strikes my fancy, really. I follow the idealogy that if I'm passionate about something, if I love what I'm doing for promotion/marketing, that will shine through to my readers; whereas if I'm doing something because I feel like it's required or because I'm trying to stick to a plan or someone else's advice, then my frustration or boredom will also be clear to my readers.
What was the strategy/planning behind your book launch? Where did you get your ideas, information?
I'm not the best at strategy or business plans. I didn't really have the concrete goals an author should when launching a book. Basically, I brainstormed some things I thought would be fun, added ideas I found online, and then gave myself a few deadlines and ran with it. I focused on online marketing because originally, this was going to be an ebook-only venture, and even when I decided to add print, the first launch in January was staying ebook-only. Most of my ideas and advice came from DuoLit. They're a great resource for self-publishers, especially in regards to marketing and promotion. Another website I love for indie authors is Catherine, Caffeinated.
What activities did you undertake to launch Sixteen (e.g. organising this blog tour)?
Well, once I had all the actual prepping-the-book tasks covered, I started with social media. I made a separate Facebook page for the book and set up a GoodReads book page and author profile. I logged the book into LibraryThing, a website similar to GoodReads, and set up my Amazon Author page. Some of these things — specifically the GoodReads and Amazon pages — I had to wait until the day the book came out to do, since I needed links to the book's Amazon purchase page.
To prepare for the blog tour, I started by listing ideas for the posts. I'd participated from the blogger's end in numerous blog tours before, so I found the original emails from the authors of my favorites and borrowed a few ideas from them. I also skimmed through my manuscript of the book to come up with posts that would be unique to my book and its story and themes. Once I had a list of posts to write, I emailed bloggers I was interested in and invited bloggers I knew in my writers' group to host a spot in the tour. Through several emails, I arranged a blog to host each day of the tour. They each chose which post appealed most to them. Then I wrote the posts in Google Drive and gave each blogger editing rights once I was finished, so they could copy and paste the posts into their own blog. As a thank-you for hosting, I sent a free advance copy of the ebook to every host. A handful of them did review it — and I loved reading their reviews, the first I'd ever received as an author — but it wasn't required.
On my blog, I set up a new separate page for the book, and posted the cover reveal a while before the launch. On the day of the launch, I posted a list of the blogs participating in my blog tour, a giveaway, and a few fun extras related to the book (a clip from The Sound of Music, for example). In the actual blog tour, I wrote a variety of posts: interviews, excerpts, dream casting for a movie version of the book, a playlist that corresponds to the book and its characters, explanations about the book or why I chose to self-publish it, quotes relating to the book's theme, etc. You can see the full list of tour posts here: Blog Tour 
How long did that take? How difficult was it?
I started researching a few months beforehand, but I didn't really start working on everything until two months before, when I started recruiting bloggers. It took me hundreds of hours total, I'd guess, over the course of those two months. Sometimes I enjoyed it; sometimes I felt like trashing my computer and forgetting about this whole author business. I think my stress levels and idea of difficulty were a little skewed, though, because I was also running my annual blog party — which went wrong in more ways than I can count this year — and it was my first time working a regular job during the holidays.
How successful was the launch (and how do you define success)?
Personally, I'd say it was successful. It got the word out and got readers and bloggers talking. People loved my book (yay!). In fact, I discovered that readership in general seemed to think more highly of the book than I did by that point. (I was so sick of the thing after editing!) Like I said before, I never really set any concrete goals. Writing is my hobby, not my career; I've always been clear about that to myself and others. Therefore, I tend to focus less on the business side of things than most self-publishers have to to make a living. The launch got my book out into the world and created a little buzz. That's all I wanted, so that made me happy.
What will you repeat for your next book launch? What will you change?
I'll definitely do a blog tour-focused launch again. As a reader and as an author, I love blogs as a way to promote and discuss books, and it definitely succeeded in generating hype. However, I'll plan to do print and ebook combined rather than separately. I think sales and the launch would have been more successful had both options been available for purchase simultaneously. I was surprised by how many people wanted to wait and buy the book in print. Plus, the in-person options print/live marketing efforts are a lot of fun. I'm scheduled to do a presentation at the library for homeschool teens about self-publishing in April, and I hope to do a book signing at my local indie bookstore this summer.
What advice would you give to other authors about to launch their book?
Plan way ahead. Give yourself more time than you think you'll need. With my crazy work schedule, the blog party, and one of my hosts dropping out last-minute, the tour took more time and work than I expected. It's so worth it, but if I'd given myself more time between self-imposed deadlines — and assigned myself less work over the same period of time — I think it would've been much easier on my stress. Patience is key here.
That, and definitely check out DuoLit and Catherine, Caffeinated before making any big plans. I can't recommend these blogs enough to fellow self-publishers. DuoLit is great for getting your marketing brainstorm started, and Catherine's word is Bible when she says something is a good or bad idea (or whether or not something's worth worrying about.)
~ Emily Rachelle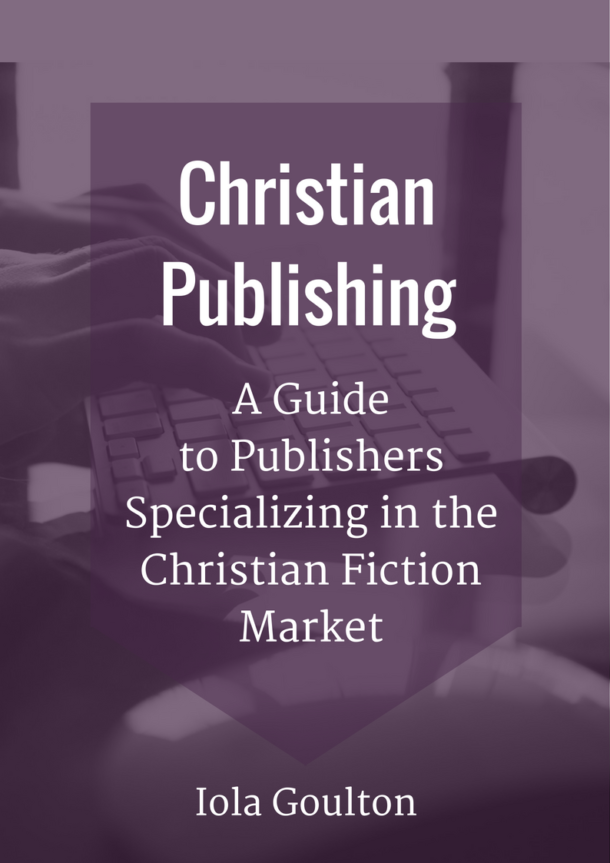 Subscribe to my monthly newsletter and receive an exclusive guide to publishers specializing in Christian fiction.
Sign up to my newsletter, and I'll send you monthly news and updates on writing, editing, publishing, and marketing, and relevant promotional material. I won't send spam, and you can unsubscribe at any time. Please read my Privacy Policy for details: www.christianediting.co.nz/privacy-policy