10 Keys to Ebook Marketing Success delivers what is says on the cover: ten steps to kickstart your ebook marketing efforts. What sets this ahead of some of the other marketing books I've read is Baney's professionalism. She is a professional, and she expects her readers to act in a professional manner. Other self-published authors would do well to emulate her.
The 10 Keys are:
Key 1 – A Good Book
Key 2 – Target Audience
Key 3 – Internet Presence
Key 4 – Pricing
Key 5 – Distribution
Key 6 – Book Reviews
Key 7 – Guest Blogging
Key 8 – Reader Communities
Key 9 – Social Media
Key 10 – Paid Advertising
I appreciate her insistence on the importance of good editing—that's a lesson she's learned the hard way—and her thoughts on defining your target audience (and genre) were clear and useful. Her pricing chapter is particularly good—not as thorough as Let's Get Visible, but well-written and easy to understand.
On promotion, I personally think she tweets too often, and too much of it is promotion, but she saw a 47% increase in sales through her tweets, and that's hard to argue with (although I wonder if attitudes and results may have changed since she wrote this).
The one thing I don't understand is her comment about her contemporary novel, Nickels. She says it hasn't done nearly as well as her historical novels, which I find strange. I've read them all, and I enjoyed Nickels far more than the historicals (two of which featured rape scenes, which I don't enjoy).
Overall, 10 Keys to Ebook Marketing Success is a quick and easy read that will provide new authors with a simple marketing framework to use, and those who have read other marketing books may benefit from the book's clear structure, and from having another point of view on subjects like pricing and promotion.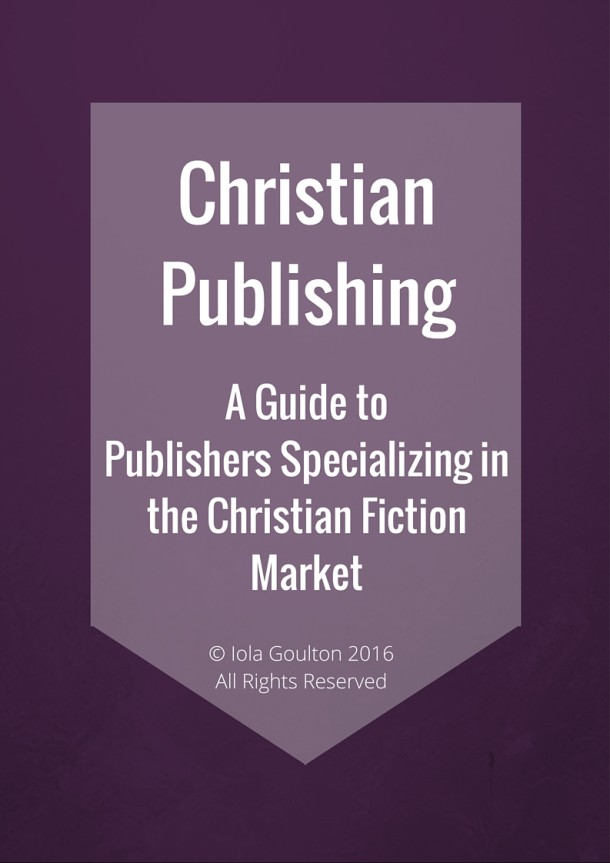 Subscribe to my monthly newsletter and receive an exclusive guide to publishers specializing in Christian fiction.