I'm inclined to like Let's Get Digital: How To Self-Publish, And Why You Should a lot because David Gaughran has a lot of nice things to say about editors, especially about how important they are for the self-published author:
Editors are the unsung heroes of the publishing world.
and
Writers shouldn't consider editing an expense; they should consider it an investment.
Leaving aside my obvious bias, there is a lot of good information in Let's Get Digital, including a concise history of the rise of ebooks and the impact Amazon has has on publishing, as well as an excellent section on resources. He covers why he believes authors should self-publish, then moves on to writing, cover design, editing, formatting, uploading and pricing, as well as a whole range of marketing tools (such as websites, blogging, social media, reviews and promotion).
One of Gaughran's early points is how quickly the publishing industry is changing, and his own book illustrates the fact. While it was all accurate information at the time it was published, it isn't any longer. Let's Get Digital talks about the Big Six (now the Big Five), Agency pricing (gone, courtesy of the US Department of Justice), and talks about the surcharge Amazon used to place on Kindle downloads (which no longer applies in Australia and New Zealand, and I don't know if it still applies in other countries).
Let's Get Digital includes a lot of excellent information, including interviews with 33 self-published authors. However, I would advise caution, as some of the content is outdated. Read it as a background to his follow-up book, Let's Get Visible: How To Get Noticed And Sell More Books, but realise that not all of the information and advice in Let's Get Digital is current.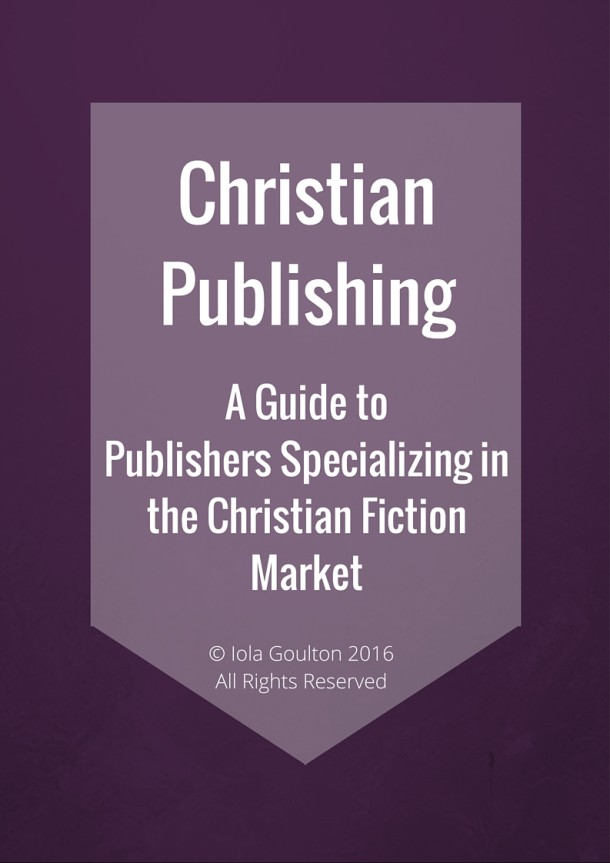 Subscribe to my monthly newsletter and receive an exclusive guide to publishers specializing in Christian fiction.