Where do you sell your books?
Trade Published
If you are trade published, whether through a major or small publisher, the publisher will be responsible for distribution. They will ensure your book is listed with the main distributors so bookshops can order it on a low-risk sale-or-return basis. They will ensure Kindle and epub versions are available with the major online retailers (including Amazon, iTunes, Barnes & Noble).
It is their job to negotiate with book sellers (whether independent bookshops, book chains or general merchandise stores) to stock your book. They will work with the big online retailers (Apple, Barnes & Noble) to promote your book. This is the huge benefit of a traditional publishing contract with a major publisher: they will have established relationships with the major chains, which means your book is more likely to be made available in stores or be given prime positioning online.
Note that vanity publishers will tell you they distribute through Ingram, so any bookstore in the US can order your book. That's true. But just because they can doesn't mean they will. It usually means a shop will order your book if a customer specifically requests it, but only then, because the vanity publishers don't necessarily offer books on a sale-or-return basis (as the major publishers do. This is one reason retailers are happy to purchase books from those publishers: because there is no financial risk).
Self-published
If you are self-published, you will be responsible for all distribution, include deciding where you would like your book will be sold, negotiating with retailers, and setting up accounts with online retailers.
If you've used a print-on-demand service such as CreateSpace, Lightning Source or Lulu, your POD printer will send the book to whoever ordered it. If you chose the cheaper per unit method of offset printing, then you will have upwards of 1,000 books sitting in your garage (or lounge!), and you will be responsible for fulfilling all orders.
If you also have an ebook (as you should) version, you will also need to arrange conversion of your book into the required formats. The general advice for self-publishers is to publish directly to Amazon, and to use Smashwords to distribute to other retailers (such as Barnes & Noble, Kobo, Apple, Sony, Google and Diesel, although you may want to submit to Apple separately). Of these, Amazon is probably the most important.
Why Amazon?
There are several reasons why most self-publishers choose to publish through Amazon:
Royalties
Amazon royalties are as high as (or higher than) any other ebook distributor and they are paid on a regular basis (although you do have to earn a minimum of $100 in royalties to be paid).
Customer Interface
Amazon is easier to browse and easier to search as a customer, which means customers spend more time there and buy more. The other online retailers have an inferior interface, and Kobo is particularly bad, even if you are searching for a specific author. When I used to shop at Kobo (in the days before you could buy a Kindle in New Zealand), I'd still using Amazon for searching, then would search on title and author for the book at Kobo. Even then, I'd only find it around half the time—which represents a lot of lost sales.
Amazon Associates
Amazon has an affiliate marketing programme that pays for referrals on paid books, including ebooks. This encourages book bloggers and websites to include Amazon affiliate links in their posts, to drive web traffic (and sales) to Amazon.
Customer Recommendations
The Amazon site and recommendations are designed to show the customer the books they are most likely to buy, regardless of publisher or price. Other sites (such as Barnes & Noble) are designed to show the books they want to sell—which are usually higher priced traditionally published books.
For a self-published author, this means Amazon is the one site that will promote your books for you, if you can show (through sales) that your book is something a segment of people will want to buy. Other sites will promote the books the publishers pay them to promote, or the books chosen by their merchandising teams (which are almost certainly trade-published titles).
Next week: Price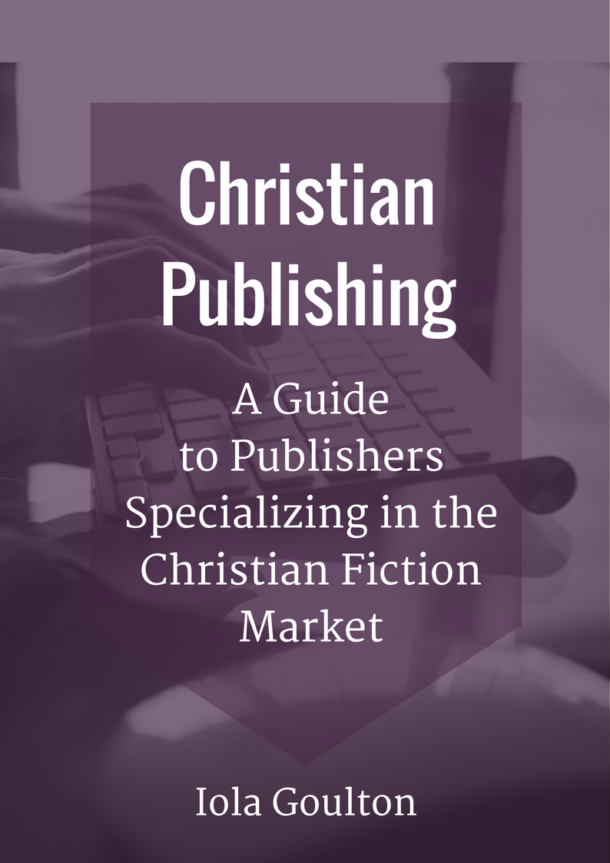 Subscribe to my monthly newsletter and receive an exclusive guide to publishers specializing in Christian fiction.
Sign up to my newsletter, and I'll send you monthly news and updates on writing, editing, publishing, and marketing, and relevant promotional material. I won't send spam, and you can unsubscribe at any time. Please read my Privacy Policy for details: www.christianediting.co.nz/privacy-policy