This article is part four in my series on marketing, following posts on planning, product and place.
What is the right price for a book?
If you are accepted for publication by a trade publisher, then they will set the recommended retail price for your book. The actual retailer may discount that price, so you need to understand whether your contract pays royalties based on RRP, or actual selling price.
Looking at the Christian novels on my bookshelf, most are priced at $12.99 (all prices in this post are quoted in US dollars unless stated otherwise), with some priced at $11.99, $14.99 or (rarely) $15.99. Category romances are less expensive – Barbour 4-in-1 novella collections are $7.99, and Love Inspired are $5.99.
Now, obviously, I'm based in New Zealand, so the retail price I pay for books includes shipping from the US. Most full-price novels are NZD 24.99, NZD 27.99 or NZD 29.99, with some small-press books priced slightly higher than this—which means they might miss out on my purchasing dollar because I perceive a NZD 33.95 book as 'too expensive' – especially when I consider the price of e-books.
Ebooks
I own both a Kindle and a Kobo, so can purchase and read e-books from all the major online sellers. New release Christian fiction generally retails for $8.99 to $9.99 on Amazon – or less than half the price of the 'dead tree book' at my local Christian bookshop. Some authors have pre-launch sales where the book might be available for as little as $2.99—a bargain.
Older Christian books by established authors often cheap as well—$3.99 and $4.99 are common prices (and the author may be getting a bigger royalty from that than from the full-price dead tree version). Kindle evangelist Joe Konrath (who reportedly makes $50,000 each month from Kindle sales) believes that the ebook pricing sweet spot is just $2.99. At this price he makes $2.04 off each sale, compared to $2.50 off the sale of a trade-published $25 hardcover or $0.75 off a trade paperback. David Gaughran makes similar points, pointing out that different strategies will lead to different price points (e.g. maximising readers vs. maximising profit).
Why is this important? If choose to take the self-published route, you need to understand what the market price is, and what your strategy is. If you are considering publisher through a small trade publisher, make sure their retail prices are competitive with the market.
Self-publishing
As a self-published author, you need to understand you have to charge less than this. Why? Because these tight economic times mean readers have less to spend, so they are more likely to spend their money on a known author—who will pay $17.99 for a book from an unknown author, when you can buy a bestseller from a well-known Christian author for less?
This is where the economies of scale and marketing presence of the trade publishers can have a positive effect. I might not know who Carrie Turansky is, but I can see that The Governess of Highland Hall is published by WaterBrook Multnomah, who publish a lot of excellent Christian fiction. On that basis, I am prepared to spend money on a book by Carrie Turansky. But I probably wouldn't spend money on an unknown author from an unknown publisher without having had the book or the author recommended to me. Which brings me nicely to the subject of the next post … Promotion.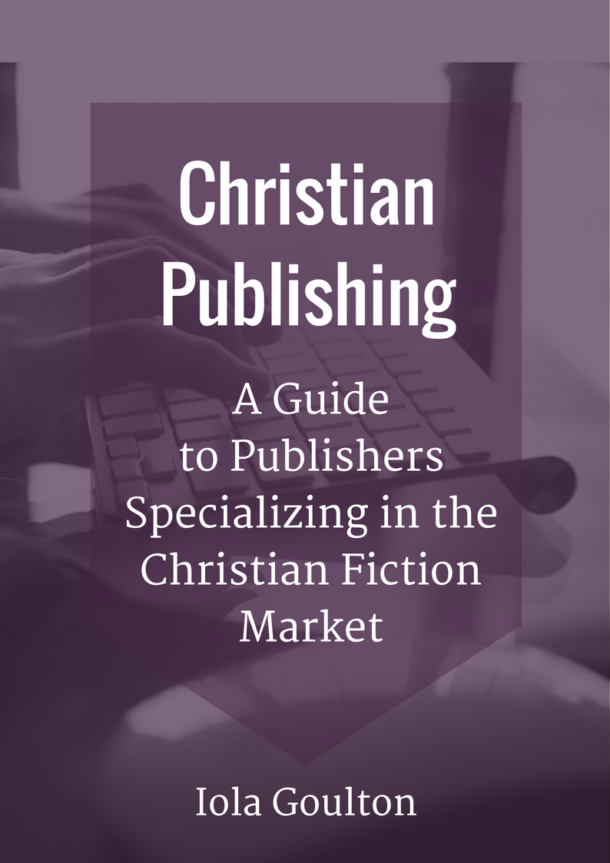 Subscribe to my monthly newsletter and receive an exclusive guide to publishers specializing in Christian fiction.
Sign up to my newsletter, and I'll send you monthly news and updates on writing, editing, publishing, and marketing, and relevant promotional material. I won't send spam, and you can unsubscribe at any time. Please read my Privacy Policy for details: www.christianediting.co.nz/privacy-policy