I hope the last few posts have given you some ideas about how to determine and manage your author brand, how to ensure you have a quality product (book), and answered some questions about price, distribution and promotion.
Today's post is taking a different slant. It's focusing on mistakes I've seen newbie authors make (or ones I've heard about). It's what not to do.
Don't comment on reviews (better still, don't read reviews)
Don't comment on reviews on retailer sites (e.g. Amazon) or booklover sites (e.g. Goodreads). Ever.
Commenting on critical reviews can end in a flame war with the reviewer, and the author always comes off looking bad. Don't comment about a critical review on the review, on your blog, on your website, on Twitter, on Facebook or on any other social network. And don't allow your spouse, parent or child to comment either.
Commenting on positive reviews looks needy and stalkerish, even if it's just a thank you. Think about it: are you going to thank every single reviewer? Even if you get more reviews than Karen Kingsbury? If you must thank the reviewer, see if they have an email address listed in their profile. If so, it's perfectly acceptable to drop them a short email thanking them for their kind review.
If you truly think the review is inappropriate, then you can Report Abuse (on Amazon) or flag the review (on Goodreads) and say why the review is inappropriate according to the reviewing guidelines of that website. For example, on Amazon, reviews commenting on the price or the speed of delivery are inappropriate, so you can legitimately ask for them to be removed.
You can comment on a review on a blog, especially if your book has been reviewed as part of a blog tour, or after you've contacted the blog and requested a review. In this case, it's polite to visit the blog, thank the blogger, and respond to comments. However, don't challenge any aspect of the review, for the reasons outlined above.
Don't vote on reviews
Some authors upvote positive reviews and downvote negative reviews (to hide them from the front page), or encourage their fans to vote like this through social media venues like Twitter or Facebook. Again, this behaviour looks needy and stalkerish and can have a huge backlash if you are found out (e.g. if someone screencaps your Tweets—and someone will). Besides, if the review is unfair, it will quickly drop out of sight. If it raises valid points, you don't want to draw attention to it by voting one way or the other.
If someone has read your book, they have the right to express their opinion through a review (and if they got your book through a blogging programme, they are obliged to write a review, positive or not). The review is the subjective opinion of one person. Nothing more.
Don't copy or quote from reviews
Reviews of your book are not yours. Reviews are copyright to the reviewer, who grants Amazon, Goodreads and other sites a royalty-free licence to publish that review. Copying whole reviews (or even just extracts from reviews) without written permission is a violation of copyright. (Copying an entire review, then rebutting it point-by-point on your website is violation of copyright and … words fail me. But I've seen it done.)
Don't review your own books
Some authors review their own books under their own name. While that's against the terms and conditions of almost every online site, it's pretty obvious and readers will know to ignore it (but not before they've reported the review for abuse).
Don't create fake accounts to review or rave about your books. If you do this on a website, you'll probably get lucky and be let off with a warning from a moderator. If you are caught doing it on a site like Amazon, you run the risk of your account being deleted (meaning you won't be able to buy, sell or review). All your fake reviews will also be deleted.
Don't spam
Each website, forum and group defines spam differently. The general rule on social media is to mention your book no more than 20% of the time (even on your own Twitter account). In forums and groups, observe for a while, find out what the rules and expectations are for that particular forum, then follow them. If it's ok to mention your book, then mention it where relevant. If it's not … then don't, because your post will be deleted, and you may be banned from the group.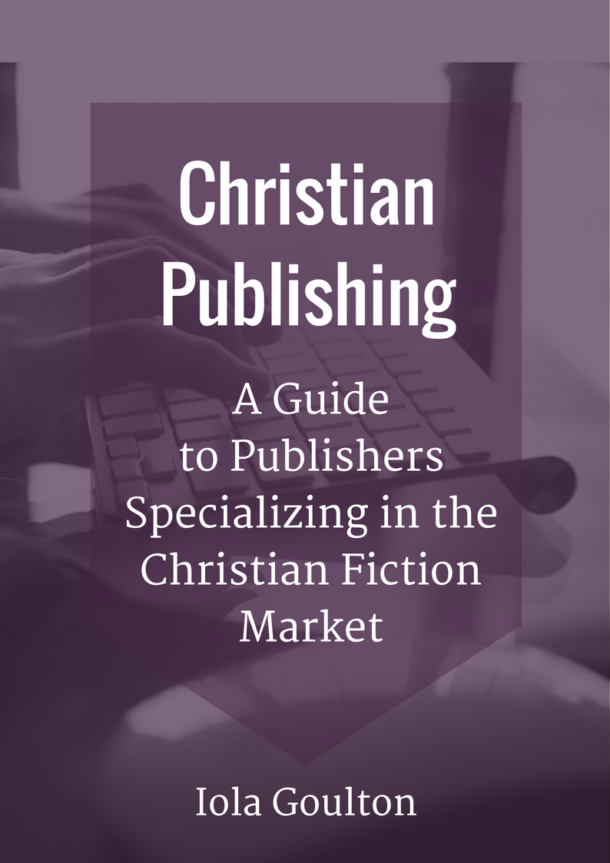 Subscribe to my monthly newsletter and receive an exclusive guide to publishers specializing in Christian fiction.
Sign up to my newsletter, and I'll send you monthly news and updates on writing, editing, publishing, and marketing, and relevant promotional material. I won't send spam, and you can unsubscribe at any time. Please read my Privacy Policy for details: www.christianediting.co.nz/privacy-policy