There's a saying in marketing that we know 50% of marketing activities work—we just don't know which 50%. The same could be said for How to Build a Powerful Writer's Platform in 90 Days. It includes what looks like some excellent information and advice—but that advice is wrapped up with advice that is incorrect, and it worries me because someone reading only this book won't know what is good advice and what isn't. Even I don't know. I may praise something as being good advice and find it's totally wrong.
I'm a book reviewer and freelance editor, so those are two subjects I know a lot about. I know less about building and maintaining a writing platform—while I have a degree in marketing, it dates from the dark ages before the intrusion of the web into every area of our lives. So while the principles of marketing are the same, the internet and social media have changed the practice of marketing.
That's why I'm reading books like this: to understand how to do it now. And I think How to Build a Powerful Writer's Platform in 90 Days does that well. But I can't be certain. Because there are some elementary mistakes around how Briggs and Candee integrate editing and reviews into their 90-day timetable, so I'm not convinced they are accurate and believable in their claims in the areas I know less about.
The book starts by saying that before you begin this 90-day journey, you'll need the final draft of the best book you can write, and a website. But the discussion on editing makes it clear that this 'final draft' hasn't been edited. The authors then proceed to confuse beta-readers with editors (which is ironic, as one of them offers manuscript assessment services on his website).
Then there's the editing. The schedule doesn't allow nearly enough time to get the work professionally edited (which will take at least two weeks, and may take months if your preferred editor has a queue of books—as many good editors will have). Given most books need to go through at least two editing passes and two rounds of proofreading, I think this needs to be completed before the 90 days begin, not as a part of the 90 day launch project.
The timing of reviews is equally ridiculous. Most book bloggers have a two to three month waiting list, so sending them a book on day 76 and expecting the review on day 77 is unrealistic, to say the least (not to mention the advice to copy their review to your website: a copyright violation if the reviewer hasn't specifically given you permission).
Overall, while there might be some good ideas in How to Build a Powerful Writer's Platform in 90 Days, they are outweighed by the bad advice. Not recommended.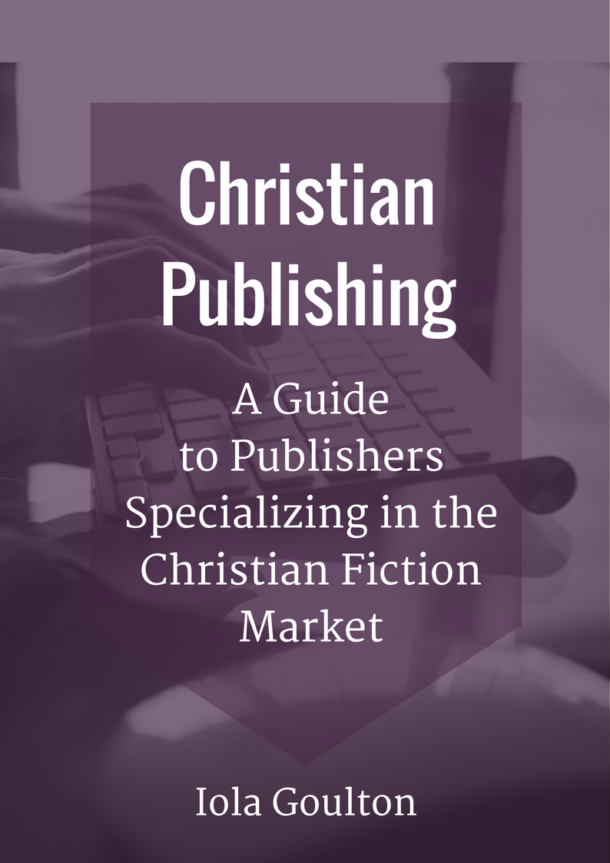 Subscribe to my monthly newsletter and receive an exclusive guide to publishers specializing in Christian fiction.
Sign up to my newsletter, and I'll send you monthly news and updates on writing, editing, publishing, and marketing, and relevant promotional material. I won't send spam, and you can unsubscribe at any time. Please read my Privacy Policy for details: www.christianediting.co.nz/privacy-policy