This isn't as much a book as a compilation of articles that were previously published in Independent, the monthly member magazine of the not-for-profit Independent Book Publishers Association. The Book Publishers Toolkit is very short, and took less than an hour to read.
The articles are:
Getting and Using Awards by Kate Bandos
Tapping Into Twitter Expertise by Kimberly A. Edwards
Let's Hear It for the Long Tail by Joel Friedlander
Acquiring the Right Rights: Will Your Contract Keep Up with the Markets for Your Books? by Steve Gillen
A Librarian Talks About Choosing Books to Buy by Abigail Goben
Build a Powerful Platform with a Simple Brand Audit by Tanya Hall
Marketing Plans for First Books by Brian Jud
Why Authors Hate Social Networking, and How to Get Them to Promote Books Online Anyway by Stacey J. Miller
Growing Connections That Count by Kathleen Welton
E-book Conversions: Ten Pointers to Ensure Reader Enjoyment (and Minimize E-book Returns) by David Wogahn
Overall, the articles are pretty broad-brush, and probably don't contain anything an astute small press or self-publisher hasn't already have read before. Some are focused on authors who are self-publishing (e.g. the e-book conversion article), others are focused on traditional publishers (e.g. the article on rights, which has some interesting sample contract clauses).
I think the chapter order was wrong. I would have thought it more logical to start with the high level branding advice and then move into the specifics of, how to use Twitter or how to get libraries to buy your book (and it was slightly awkward when the advice from one expert contradicts another, as happened regarding the idea of donating books to the library).
One noticeable omission in the chapter on awards was a reference to Writer Beware, who maintains a list of awards and contests to watch out for (because they charge excessive fees and generally only have one entrant in each category. A contest in which everyone is a winner isn't a contest that is going to help your marketing effort).
If it's free on Kindle, it's probably worth downloading just to see if there's anything new for you. Otherwise, I've seen most of the other information before on industry and agent blogs (e.g. Smashwords, Passive Guy, Seth Godin, Author Marketing Experts or Joe Konrath).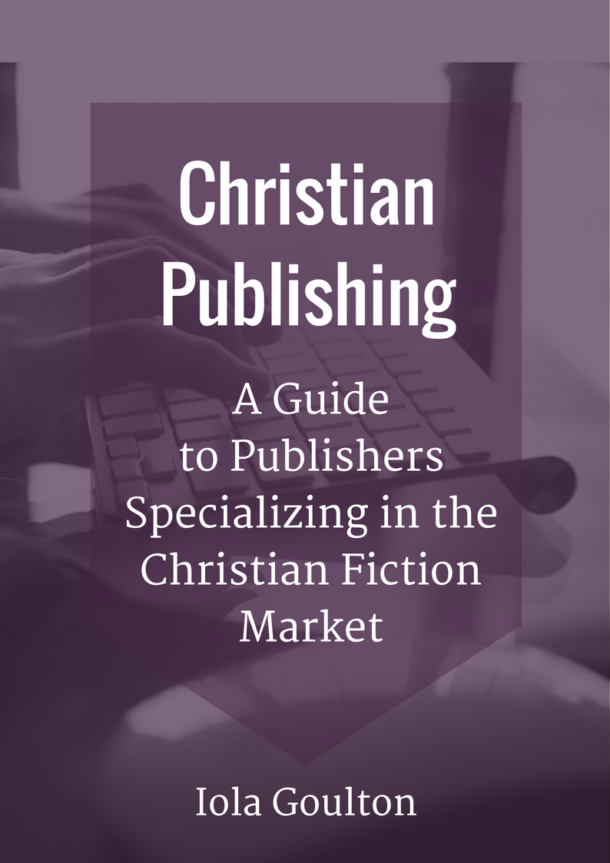 Subscribe to my monthly newsletter and receive an exclusive guide to publishers specializing in Christian fiction.
Sign up to my newsletter, and I'll send you monthly news and updates on writing, editing, publishing, and marketing, and relevant promotional material. I won't send spam, and you can unsubscribe at any time. Please read my Privacy Policy for details: www.christianediting.co.nz/privacy-policy