The Fine Print of Self-Publishing should be required reading for anyone considering self-publishing, publishing through a small press, or publishing through a "traditional publisher" which requires the author to contribute to the publishing or marketing, or requires that they purchase books at "cost". Seriously. Reading this book could save you thousands … if you remember a fe
w things that he doesn't mention. Like the number one rule of publishing:
Money flows from the publisher to the author.
Now we've finished the public service announcement, let's get back to the review.
The author is the owner of a self-publishing firm, and the book is very much from that perspective. I'm not convinced by his explanation by of the difference between self-publishing and vanity publishing, but he defined what he meant, and that was sufficient to give the context for the rest of the book. I'm also not convinced by his underlying belief that authors need outside help in producing a professional product, that they are unable to do it themselves. I agree that everyone needs an external editor and/or proofreader, as no one can fully edit or proofread their own work, and people who aren't trained graphic designers need to pay for a professional cover design. And an author may well decide to outsource tasks such as formatting.
But I don't believe that a "self-publisher" is the best place to obtain all these services. I've read books from several of the self-publishers referenced in this book, and while the formatting in all of them was professional, the cover designs were of variable quality, as was the editing (one was, in my opinion, 150 pages longer than it needed to be, which priced the book out of the market).
What Levine didn't do was give an author looking to self-publish any reason to outsource the publishing rather than do it themselves using freelance contractors. He points out that all the self-publishers he refers to (other than CreateSpace and Lulu) outsource the printing to Lightning Source. Yet a savvy self-publisher can deal directly with Lightning Source and avoid the printing markups which seem to be a major way these "self-publishers" make money.
This, for me, was one of the key strengths of  The Fine Print of Self-Publishing: a clear analysis of how "self-publishers" make money not just from being paid to produce the book, but from the ongoing sales. The author also takes readers through the real meaning of standard contract terms, including royalty calculations, and the relationship between printing markups on selling price—and how excessive printing markups produce a book that's priced too high to sell. He also covers some of the "marketing" activities these organisations offer, with some idea of the relative cost and benefit of each.
One of the disadvantages of any book examining the current state of a market is that is can get outdated quickly. The Fine Print of Self-Publishing is no exception: one of the featured publishers (WinePress) has already gone out of business since the book was published three months ago (there's probably a lesson in there about the reliability of some of these firms).
There are also a couple of areas where I would have liked to have seen more information, specifically with regard to one publisher mentioned in the book. While they don't charge for publishing, they do require authors to contribute $4,000 towards marketing the book … but don't say what that $4,000 buys. Personally, I'm not going to even look at spending that much without knowing exactly what I'm getting for the money. In fairness, the company wouldn't disclose their contract without having a manuscript—something the author couldn't exactly provide, given the nature of this book—so that's not the author's fault. But I'd really like to know what an author gets for that money …
The other thing Levine doesn't cover are the firms who publish for free, but require authors to purchase a set number of their books. Based on the printing markup figures used in the book, the cost of 1,000 copies could easily exceed $10,000. These companies are, I believe, especially deceptive, as they often claim they aren't self-publishers or vanity publishers, but traditional royalty-paying publishers (only they don't pay royalties on the books the author buys, and what's more "vanity" than requiring the author purchase 1,000 or more copies of their own book?).
Despite what looks here like a laundry list of complaints, I do believe any author considering self-publishing should buy and read this book. While the author never comes out and says "use Company X not Company Y", the analysis makes it pretty clear who are the best options. It also provides a basis for the savvy author to calculate figures such as print markup for other companies not featured.
Buy the paperback and a new highlighter pen. You'll need it.
Thanks to the author and StoryCartel for providing a free ebook for review.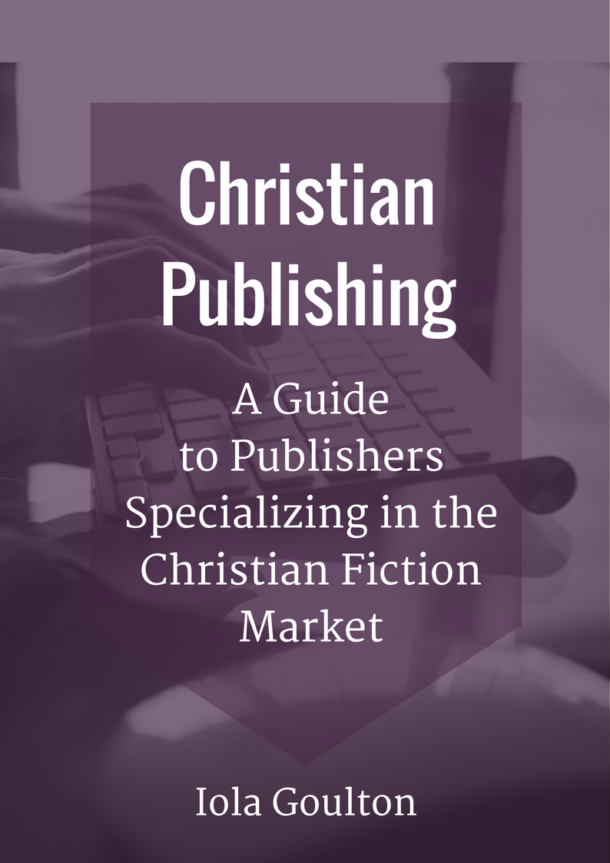 Subscribe to my monthly newsletter and receive an exclusive guide to publishers specializing in Christian fiction.
Sign up to my newsletter, and I'll send you monthly news and updates on writing, editing, publishing, and marketing, and relevant promotional material. I won't send spam, and you can unsubscribe at any time. Please read my Privacy Policy for details: www.christianediting.co.nz/privacy-policy