Why have a website?
It's your "space" on the internet. It needs to be a space you control, because otherwise you're at the mercy of ever-changing algorithms and terms of service.
(This is also why marketing experts recommend developing an email list. Because you own it.)
I recommend having a self-hosted WordPress.org site rather than a free Blogger or WordPress site.com. There's nothing wrong with Blogger or WordPress.com, but the point of a website is that you own it. And you don't own a free blog. As I found out …
The Mysterious Case of the Disappearing Blog
One day I woke up to find my Blogger site, Iola's Christian Reads, had disappeared. Instead, there was a message to say my site had been removed because of "inappropriate content". It was a book review blog. Of Christian novels. What could possibly be inappropriate about that, beyond a few critical reviews of books I didn't enjoy because of dubious theology?
Who knows? Anyway, I followed Google's instructions and Google must have agreed with me, because my site was soon restored. No harm done. Even if I had lost material, I could have recreated the site. I have Word copies of all the reviews. Most of them have also been posted to Amazon and Goodreads, so it's not like the content will disappear forever.
But that story could have had a different outcome.
And that's why I recommend having a self-hosted site: because then you're not at the whim of Google (or some disgruntled reader who's reported you for being "inappropriate"). And I'm not alone in this: every book marketing expert I know of recommends the same thing, including Michael Hyatt, Jeff Goins, Kristen Lamb, Joanna Penn, Nick Stephenson, Chris Syme, and more.
What does Self-Hosted Mean?
Hosting refers to where the site is stored online. It means you either have to host the site yourself (and I have absolutely no idea if that's even possible, let alone how much it would cost). Or you have to use a service like Bluehost or Dreamhost to host your site. And that does have a cost—$5-$10 per month depending on the size of your site and how much you pay in advance, but a cost nonetheless (Bluehost is US $3.95 per month if you're prepared to pay three years up front).
You can often tell from the website address whether it's a hosted or self-hosted site:
Experts say you look more professional if you have your own site name rather than a Blogger or WordPress address. It says you're serious—a Blogger address says this is a hobby. And I'm fine with that for my book review blog, but not for my professional sites. (Yes, you can use your own website address on a free Blogger site, but there is a charge for this.)
If you want to understand hosting options better, then I suggest you listen to this podcast episode from The Novel Marketing podcast: Website Hosting for Authors (13:58 long).
What Are My Website Options?
The main options are:
Blogger
SquareSpace
Weebly
Wix
WordPress.com
WordPress.org
Blogger
Blogger is owned by Google, and it's more basic than Weebly, Wix or WordPress, which means it's an ideal first website for many people (including me). But Blogger has limited ability to change the blog's appearance (which limits your ability to brand yourself), and has limited functionality.
SquareSpace
SquareSpace has a free trial, but appears to cost USD 12.00 per month (when paid annually). It's another simple platform, which makes it easy to use, and the themes are apparently among the best. All themes are mobile responsive, and it integrates with mailing programmes such as MailChimp.
Weebly
Weebly is a drag-and-drop platforms. This means you get to choose how your site looks. The basic site is free, but runs off a subdomain (so your website address is www.yourname.weebly.com), has a 500MG storage limit, and displays Weebly advertisements. And running a site though Weebly means it's their site. Not your site. Only some themes are mobile responsive.
You can have up to ten pages on a free Weebly site (and I don't know if that includes a blog or not). That might seem a lot when you're first setting up a site, but in time you're going to need a page for your books, and a page for each individual book. You don't want to get to the stage of launching your third or fourth book and realize you need to move your website. Better to think longer-term now.
Paid Weebly plans start at USD 8.00 per month (when paid annually), and allow for a custom domain and no advertisements. See https://www.weebly.com/pricing for prices.
Wix
Wix is similar to Weebly, in that it is a drag-and-drop platform, and the free version runs off a Wix subdomain (so your website address is www.yourname.wix.com), and displays Wix advertisements. Themes are not mobile responsive, which is a big issue as mobile use grows.
Paid Wix plans start at USD 4.50 per month, and allows a custom domain name but still display advertisements. See http://www.wix.com/upgrade/premium-plans for prices.
If you use Wix and you're planning to develop an email list and have a newsletter, then you won't be able to use MailChimp or any of the more common email programmes. You'll have to use ShoutOut, Wix's email programme, and this will mean more work for you when it comes to building your email list.
WordPress.com
WordPress.com is a free site, hosted by WordPress. While it has a lot of the functionality of WordPress.org, it also has all the disadvantages of free. And free can cost … as social media Jedi Kristen Lamb recently found out when she migrated her website from WordPress.com to WordPress.org. Kristen's web dude was able to migrate all her posts, and she now has a fabulous new site.
But she lost 21,000 followers in the process. Yep, read that again. Twenty. One. Thousand.
Some of them (including me) will find her new site because we're following her via Feedly (web dude must have done something clever there!). Others will find her because they follow her via email, or because they are members of her #MyWANA tribe.
As she says, learn from the mistakes of others. If you're serious about being an author, start as you mean to go on. And that means a WordPress.org website.
WordPress.org
All the experts recommend self-hosted WordPress sites, which is what I've gone for and what I recommend for this challenge. The main advantages are:
You don't have the telltale .blogspot.com or weebly.com or wix.com or wordpress.com address
You have a lot more options around customising your site so it doesn't look like everyone else's sites (when I first started my book review blog I used a theme with books in the background—and so did every other newbie book blogger. That's not good branding).
There are hundreds of free and premium (aka paid) plug-ins available for WordPress sites.
A plug-in is basically an app or program that adds some kind of useful functionality e.g. automatic site backups, or contact forms. If you're on a hosted site (WordPress or other), you won't be able to access a lot of this functionality.
The main reason I'm suggesting WordPress is because I found a fabulous 5-Day Challenge which enables you to build your own self-hosted WordPress site from scratch. I built both my sites with it, and absolutely recommend it,.
Which platform is best is going to depend on what you want to do with your site.
But I'm going with all the experts and saying that if you're a professional author, your best option is self-hosted WordPress.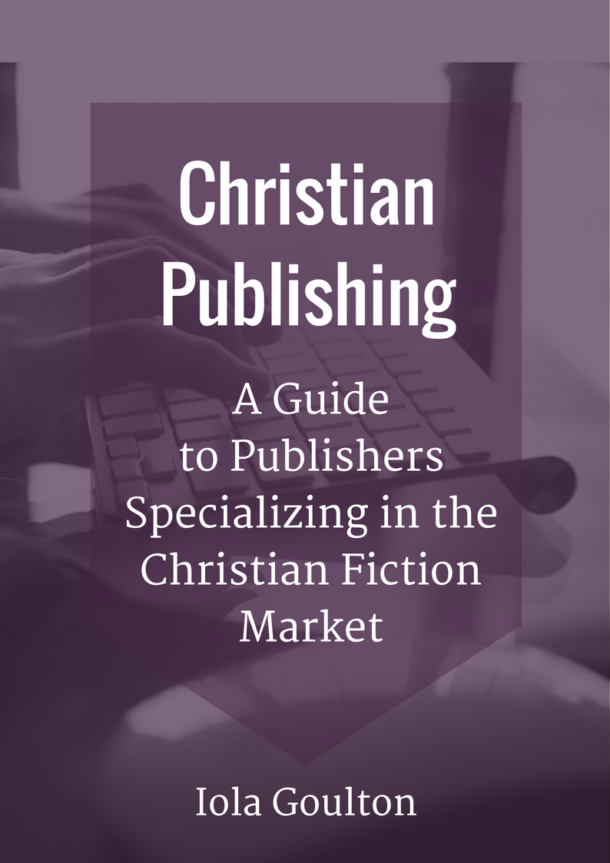 Subscribe to my monthly newsletter and receive an exclusive guide to publishers specializing in Christian fiction.
Sign up to my newsletter, and I'll send you monthly news and updates on writing, editing, publishing, and marketing, and relevant promotional material. I won't send spam, and you can unsubscribe at any time. Please read my Privacy Policy for details: www.christianediting.co.nz/privacy-policy