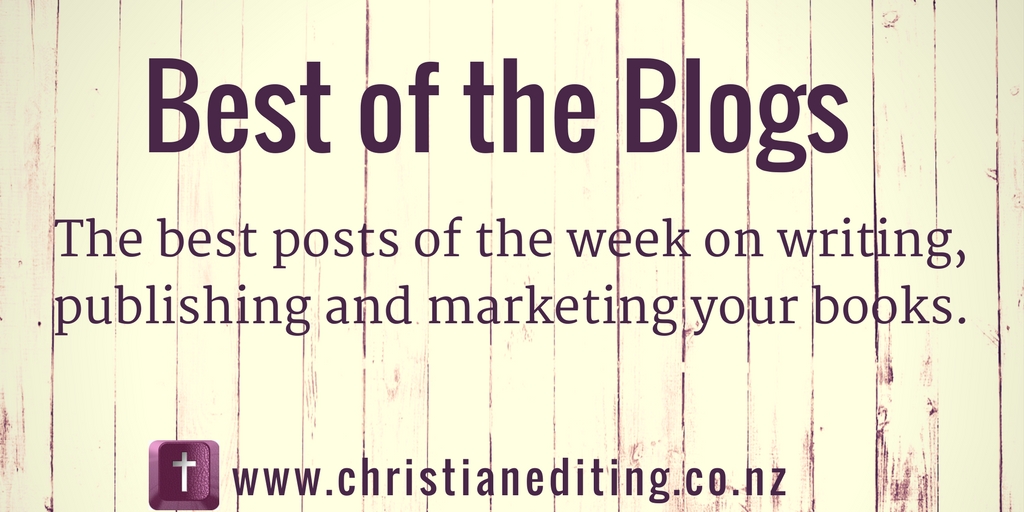 Best of the blogs: the best posts I've read this week on writing, editing, publishing, and marketing.
Writing
Kristen Lamb is back again this week, asking: Do Some People Lack the Talent to be Authors?
Does writing take talent … or just a whole lot of practice and a willingness to learn? What do you think?
Marketing
Book Descriptions
Why is it so easy to write 80,000 words, yet so difficult to condense that down into a brief book description which sells? BookBub have eight hints to help write a book description which sells. Well, it sells books for BookBub. It might not sell on Amazon, which permits longer descriptions.
Cover Design
Joel Friedlander has published his monthly cover design awards. James Egan and Damonza solidify their reputations as the cover designers to save up for.
Possible trends to note included several covers with characters turned away from the reader or in silhouette, and one which used an italic font. There were also a few covers with yellow or orange. Joel warned against this a couple of years ago, but I'm now seeing a trend for thriller or suspense novels.
As usual, it's worth looking through the full list (100 covers) to see what works, what doesn't, and why.
Branding
Jenny Hansen shares a fabulous post on author branding at Writers in the Storm. Read Helpful Hacks to Build a Strong Online Brand.
Twitter
Andrew Pickering visits Social Media Examiner to share 7 top tips for using Twitter to Drive More Traffic to Your Blog. I'm only doing three of these. I'm sure I can add three more with only a few tweaks to my sharing routine. One might be a little more trouble—anyone want to guess which of the seven I'm least keen on?
Award Finalists!
The 2016 Grace Award finalists have been announced, and Kiwi Christian author Kara Isaac is a finalist in the Romance/Historical Romance category.
And Romance Writers of America have announced the finalists for the RITAs, the romance world equivalent of the Oscars … and Kara Isaac is a double finalist—First Novel, and Romance with Religious or Spiritual Elements. Congratulations, Kara!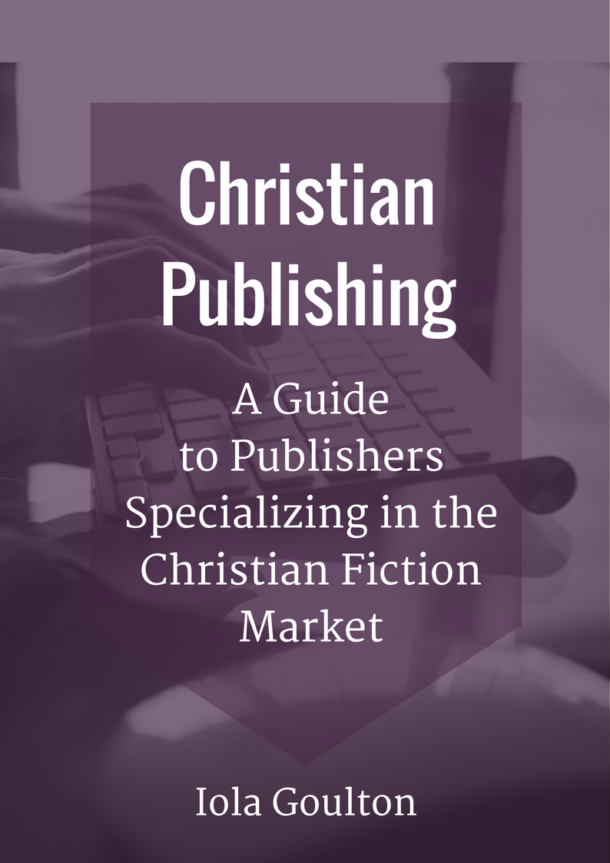 Subscribe to my monthly newsletter and receive an exclusive guide to publishers specializing in Christian fiction.
Sign up to my newsletter, and I'll send you monthly news and updates on writing, editing, publishing, and marketing, and relevant promotional material. I won't send spam, and you can unsubscribe at any time. Please read my Privacy Policy for details: www.christianediting.co.nz/privacy-policy