Last week was all writing craft, and this week is marketing (well, almost all marketing)!
Marketing
Branding
First, two linked posts from Kristine Rusch on branding and discoverability. There are a lot of things that make sense in here (including a brief explanation of why non-fantasy readers like myself still love the Harry Potter series).
She quotes Lee Child on his Jack Reacher series (which I've never read, but apparently a stunning 70% of Child fans will buy his next book, because they know what they're going to get:
There are two components of loyalty: one is the author and the second is the subject. If you like the author but you're uncertain of the content of the next book, that's an obstacle. It runs counter to the literary view of writing that values originality and growth. Jack Reacher is the same person in every book.
(However, she also points out that some readers will abandon the series for the same reason: that Jack Reacher is the same person in every book. The lack of character growth gets stale.)
She also quotes a Codex Group survey, which states:
consumers are willing to pay a 66% premium for a book by a favorite author over an unknown author.
This is why new authors often discount their first book (or make it permanently free): to attract the new reader in the hope their book turns that reader into a paying customer. It's not platform: it's brand.
Brand vs. Writing to Market
Author Rosalind James expands on this idea, saying that if we brand ourselves as authors and write to that brand, we won't need to get stuck in the "churn" of writing to market.
Facebook
First, do you have a separate Facebook author page? Social Media Examiner tells why you should.
BookWorks have a tutorial especially for authors.
If that's not enough detail for you, BookBaby blog has a series. It's older, but the steps haven't changed.
Facebook Header Videos
What has changed recently is that you can now use video in Facebook headers. In An Exciting Opportunity for Your Facebook Author Page, non-techy author Jebraun Clifford shares the 8 steps she took to create her own video header.
She also got a shout-out from Chris and Becca Syme at the Smarty Pants Book Marketing podcast (listen to the whole thing for an excellent discussion on recent changes at Facebook, or listen from 20 minutes to hear them discuss video headers).
Writing
Yes, I know I said this week was all marketing. But I couldn't resist including this excellent post from the Reedsy blog. Learn What Irony (Really) Is and How To Use It discusses three types of irony and gives examples of how they have been used in writing, cinema, television, and on stage.
What's the most interesting post you've seen online this week?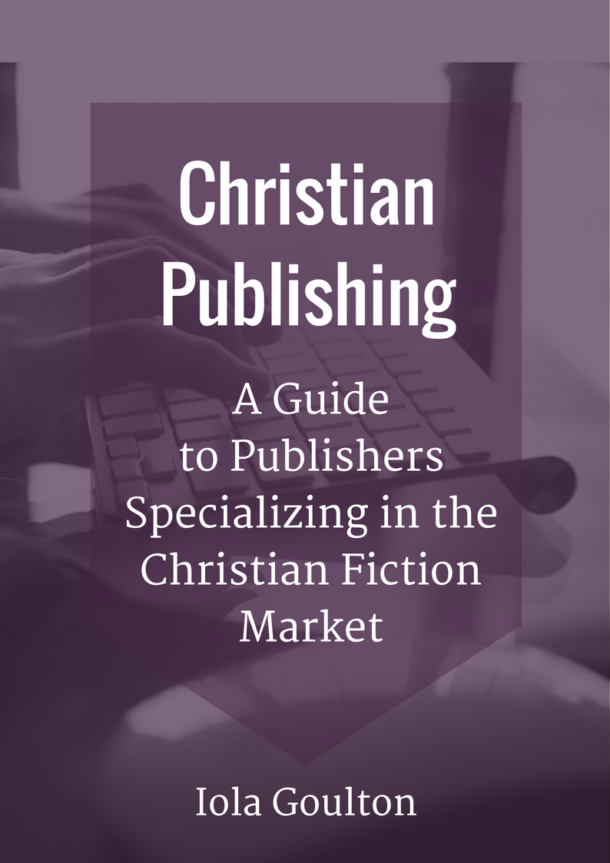 Subscribe to my monthly newsletter and receive an exclusive guide to publishers specializing in Christian fiction.
Sign up to my newsletter, and I'll send you monthly news and updates on writing, editing, publishing, and marketing, and relevant promotional material. I won't send spam, and you can unsubscribe at any time. Please read my Privacy Policy for details: www.christianediting.co.nz/privacy-policy