Best of the blogs – the best posts of the week on writing, publishing and marketing your books.
Writing
Larry Brooks (the Story Engineering guy) has a great post this week. He's examining the fiction trifecta: three qualities to evaluate about your story intention, and execution. Read The Triad of Storytelling.
And Kristen Lamb shares about the importance of hooking the reader (and not letting go). Kristen is going to be speaking at the Romance Writers of New Zealand conference in Rotorua in August, and I'm looking forward to hearing her.
Publishing
The jury remains divided on whether cover design or editing is the most important aspect of your book. While I have an obvious bias, I do acknowledge the importance of a great cover. The cover entices the potential buyer to check out those important first few pages. The writing and editing are important, but only after someone has picked up the book.
If you don't read Joel Friedlander's monthly Cover Design Awards post, you should. It will give you some great ideas about what to look for in a great cover (and therefore a great cover designer), but also what to avoid.
What always strikes me is the number of covers which get things half-right: a stellar illustration pulled down by indifferent font choices, an illegible book title, an illustration that fails because it's too busy.
Joel also makes an important point on one of the non-fiction covers: the cover should be aimed at the intended buyers, not the author. Anyway, check out the January 2017 eBook Cover Design Awards.
Social Media
I'm not on Medium, but How to Use Medium from Nicole Bianchi makes me wonder if I should be. It doesn't seem like a lot of additional effort—after all, I'd only be reposting content that has already appeared on my blog.
On the other hand, I also need to ask how Medium might fit into my overall marketing strategy. If it doesn't fit, I shouldn't use it (and then I don't need to feel guilty about not using it).
In Sell More Books with Less Social Media, Chris Syme says we should spend a (small) portion of our marketing time researching new tools and adopting those which fit. Have you researched Medium? Do you use it? What do you find?
Marketing
I often see authors on social media asking about swag: those promotional gifts authors give away at book signings or conferences to entice potential readers. Bookmarks are the most common, but I've also had badges, pens, teabags (lovely!), chocolate (even better!) and a cloth for cleaning my glasses (which I use most days).
I've never seen book charms, although it's a great idea. I love books and I enjoy crafting. But I'm not sure I have the patience author Deborah Crooke (who also writes as Claire Delacroix) demonstrates in this blog post, Making Book Charms. You know you're doing something right when your fans offer to pay for your promotional gifts.
One More Thing …
The beginning of March is creeping nearer, as is the start of my March Marketing Challenge: Kick Start Your Author Platform. If you don't have an author website (or if it's been neglected of late), this is your opportunity to get it into gear. Click here before 1 March to sign up.
See you next week!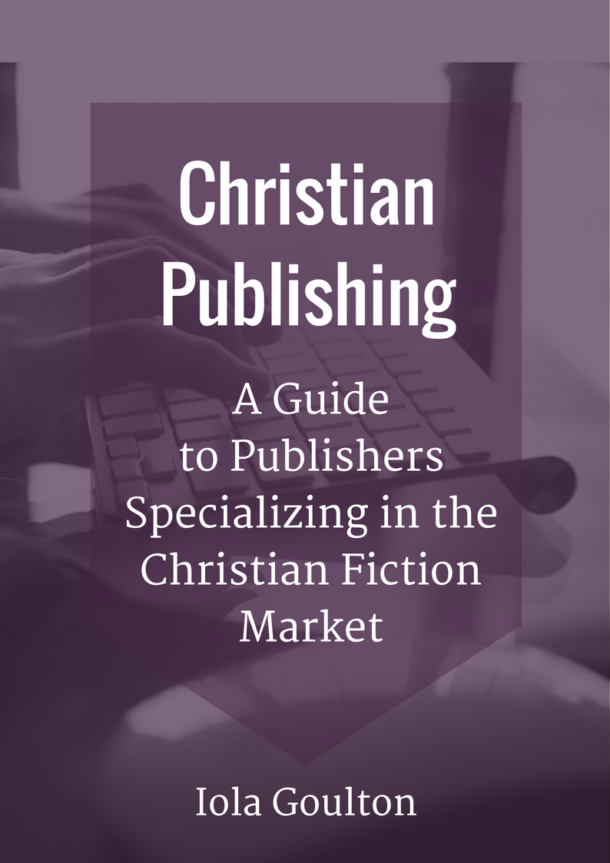 Subscribe to my monthly newsletter and receive an exclusive guide to publishers specializing in Christian fiction.
Sign up to my newsletter, and I'll send you monthly news and updates on writing, editing, publishing, and marketing, and relevant promotional material. I won't send spam, and you can unsubscribe at any time. Please read my Privacy Policy for details: www.christianediting.co.nz/privacy-policy