There have been several major changes in the Christian publishing market over the last few years, including the rise of Amazon as a publisher and retailer of Christian books, and the demise of Family Christian Stores and Lifeway Stores.
Many Christian publishers have pulled back on the number of books they publish, especially fiction. There has been corresponding rise in the number of authors self-publishing their books on Amazon and other online platforms … and a rise in the number of wolves (aka vanity presses) seeking to profit from the self-publishing revolution.
What remained stable was the CBA.
The CBA, the Association for Christian Retail, was established in 1950 as the Christian Bookseller's Association, the faith version of the American Booksellers Association. Both organisations exist to support American book retailers. Publishers are represented by the Evangelical Christian Publishers Association (ECPA) and the Christian Indie Publishers Association (previously the Christian Small Publishers Association).
The CBA acted as an intermediary between publishers, distributors, and retailers, helping retailers to find and stock Christian products. They hosted an annual international convention for Christian retailers, UNITE (previously the International Christian Retailing Show).
What is the Christian Retail Association and what's happened to the CBA? #ChristianPublishing #PublishingNews
Click To Tweet
In 2018, attendees were promised expense rebates, but many attendees reported their claims were rejected. Many executives left, and a new owner invested over $700,000 in the organisation. But the new owner reports he acquired a "failing and irrelevant organisation" with a "toxic" internal environment. Their website is currently "under construction", so there may be behind-the-scenes attempts to resurrect the organisation.
The CRA—the Christian Retailers Association—is apparently rising to fill the gap.
What is the Christian Retail Association?
The CRA is the Christian Retail Association. Bob Munce was established the CRA in 2018 as rumours surfaced of financial instability in the CBA. The CRA website says:
Christian Retail Association, Inc. (CRA) is a non-profit ministry founded by Munce Group President Bob Munce in an ongoing effort to better serve independent Christian retailers. CRA was created to help build community within the Christian retail industry and to bring beneficial assets to store owners and vendors alike.
Retailers appear to have quickly adapted to the change. Kevin Ferguson, owner of Willamette Valley Christian Supply, says:
"There is no such thing as CBA. The language now is different; there's been a transfer of terminology—it's CRA."
The CRA has already held its first trade show, the Christian Product Expo (CPE). The second, CPE International, is planned for late August.
How does this affect Christian writers?
First, the demise of the CBA and the formation of the Christian Retail Association is only an issue in the USA. The CBA is (was?) a US organisation serving the US market. Other countries such as Australia and New Zealand have their own equivalents of the CBA—e.g. the CBAA in Australia and the CBANZ in New Zealand.
Second, the two major US Christian bookstore chains have both closed in the last few years, pushing more customers online—to Amazon, or Christian Book Distributors.
Third, Christian books aren't only sold in Christian bookstores. Barnes & Noble stores all have a Christian section. Walmart and Target both sell a small, curated selection of Christian books. Amazon sells Christian books, as do Amazon's online competitors.
And that's not just ebooks. I recently saw a blog post (but forgot to copy the reference) that estimated that Amazon sells 60% of all paper books sold in America. This doesn't surprise me.
If you want to support Christian writers, distributors, and retailers, you can:
Buy epub ebooks and hard copies online from Christian Book*.
Buy in person from your local independent Christian bookstore.
Support independent Christian authors by buying their books.
*Christian Book are going through their own rebranding exercise. Founded in 1978 as Christian Book Distributors, they have always owned the www.christianbook.com website, and have historically been known as CBD. I initially misinterpreted that as central business district, but CBD is apparently also an acronym for cannabis. It's that meaning that now tops the search engine results for searches for CBD, which is why Christian Book have rebranded. I guess they assume CBD customers are not CBD users. Or vice versa.
What won't change?
Writers will still write Christian books.
Publishers will still publish Christian books.
Stores will still sell Christian books.
Readers will still buy Christian books
Do you think these industry changes will impact your reading, writing, or publishing activities?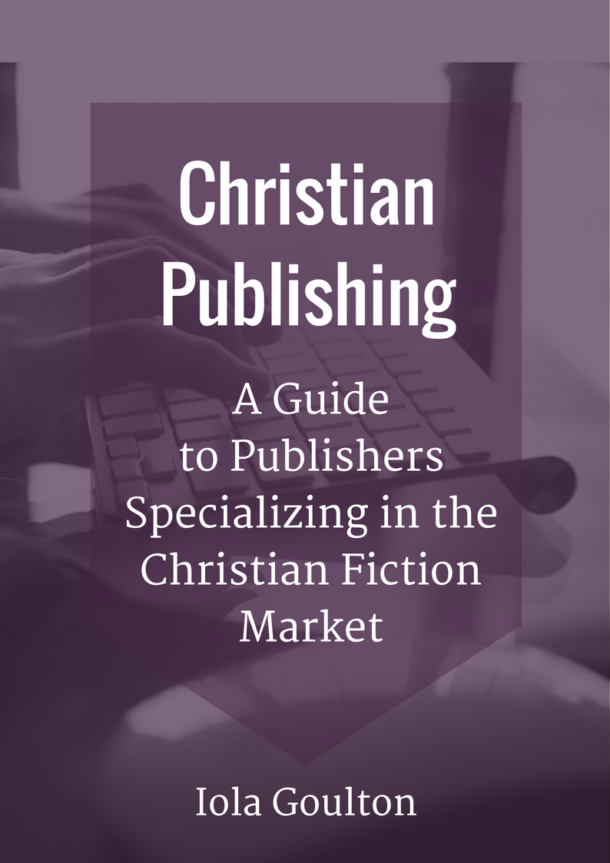 Subscribe to my monthly newsletter and receive an exclusive guide to publishers specializing in Christian fiction.
Sign up to my newsletter, and I'll send you monthly news and updates on writing, editing, publishing, and marketing, and relevant promotional material. I won't send spam, and you can unsubscribe at any time. Please read my Privacy Policy for details: www.christianediting.co.nz/privacy-policy