I often see writers discussing whether their characters have to be likeable. Obviously not all characters have to be likeable: the role of the antagonist is often to be unlikeable. But what about our main character? Do our main characters have to be likeable? Is this a good #WriteTip, or more #BadWritingAdvice?
Do our main characters have to be likeable? Is this a good #WriteTip, or more #BadWritingAdvice?
Click To Tweet
In my manuscript assessments, I often refer to James Scot Bell's LOCK elements of a novel. It says that in order to fulfill reader expectations, every plot has to have:
Lead
Opposition
Conflict
Knockout
The Lead has to be a character readers can bond with, and there are four ways writers can create this bond. The Lead needs to be a character we can identify with, someone we care about, someone who is likeable, and someone facing an emotional struggle.
But does the Lead have to be likeable?
Not necessarily. Michael Hague says writers (and screenwriters) need to create characters readers can engage with emotionally, and creating a likeable character is one way to achieve that aim. But characters don't have to be likeable if they have other qualities that will engage the reader (or viewer). For instance, a character could be someone we feel sympathy for, or someone who we worry about because they are facing some kind of physical, financial, or emotional threat.
Bell agrees. He says:
Not all Leads are likeable, of course. When rendering a negative Lead (someone who does things we don't like), substitute power. Characters who have power over their world and other characters—because of charm, intelligence, or competence in their field—fascinate.
Hague agrees:
Powerful heroes hold a fascination for an audience and elicit empathy on an almost fantasy level.
Hague cites four forms of power:
Power over other people
Power to do what needs to be done
Power to express one's feelings
Superpowers
Well, I guess that explains Lex Luthor, The Joker, and other cartoon evildoers. They might not be likeable … but there is something compelling, something fascinating, about even the most unlikeable characters. The same could be said for popular fantasy series Game of Thrones.
So, no, your characters don't have to be likeable. They can be crazed, power-hungry megalomaniacs.
But does this mean you can make your main character unlikeable?
That depends on your genre and target reader.
I read a lot of romance, and I believe romance demands likeable characters.
There are two essential factors in a a romance novel (as defined by Romance Writers of America):
The novel must focus on a central love story.
The novel must have an emotionally satisfying ending (aka a happy-ever-after ending).
I find that I have to like both the hero and the heroine in order to believe in that central love story, and to want the characters to have that required happy-ever-after ending. Give me two likeable characters, even characters who appear to be polar opposites, and I'll be wanting them to get together from the moment they meet.
But give me a whining female lead, and I wonder what the hero sees in her. The same for stupid women—I like my heroines to be intelligent. I don't do lazy. Or angry, or focusing on career over family and relationships (that's a valid life choice for some women. But not women who want to be heroines in romance novels).
Don't get me wrong. I'm an equal opportunity hater. I also don't like whining men (yeah, yeah. Men don't whine. Except when they do). I don't like stupid men, lazy men, or men with anger issues, or men who are focused on their careers more than their families and relationships.
Male characters like that make me wonder why the female is pursuing him. Grow some self-respect, ditch this guy, and find a good Christian man who values you for who you are. Yes, it's so much easier to make these judgments with fictional characters than in real life.
Of course, if neither character is likeable, then I'm inclined to think they deserve each other and abandon the book.
So in romance novels, I insist on likeable characters.
What about other genres?
Likeability might matter less in genres where the focus is less on the likeability of the main character and more on his or her skills.
For example, in a legal thriller, we want to see a competent lawyer, someone who will use his or her legal skills to best the evildoer in court. The same often holds true in other suspense genres: medical thriller (think of the TV show, House), thrillers, or police procedurals. We're less concerned with whether the main character is likeable in the traditional sense, and more with whether justice will be served through the action of the (unlikeable) main character.
Likeability takes second place to ability.
We can respect a competent main character even if they aren't necessarily likeable.
But there are limits. I remember reading one speculative thriller, the first in a series of four. I gave up about halfway through the first book when I realised the too-stupid-to-live character wasn't going to die a fast, horrible death. No. She was being set up to be the main character across the whole series.
I prefer to read about characters who are likeable. I also like to read novels with a low body count, and where it's easy to tell the goodies from the evildoers. But that is more a reflection of my personal reading preferences rather than a you-must-create-likeable-characters rule.
It might also be that many writers choose to create a likeable character who we feel sympathy towards because she is facing some kind of threat—ticking all three of Hauge's boxes, and all four of Bell's elements. It might be that many writers chose to create a likeable character because that's what sells.
Do our characters have to be likeable? It might be that many writers chose to create a likeable character because that's what sells #WriteTip
Click To Tweet
What do you think? Do you prefer to read about likeable characters? What exceptions can you think of?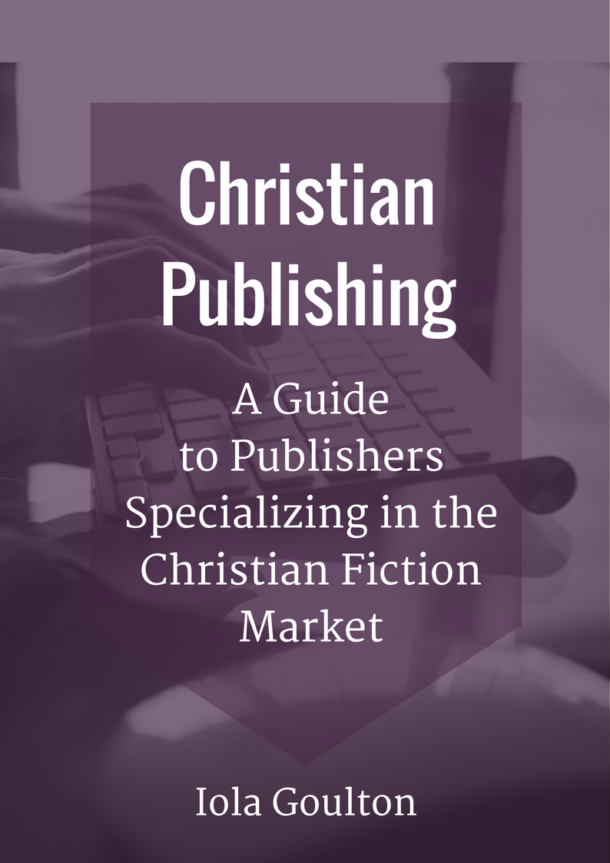 Subscribe to my monthly newsletter and receive an exclusive guide to publishers specializing in Christian fiction.
Sign up to my newsletter, and I'll send you monthly news and updates on writing, editing, publishing, and marketing, and relevant promotional material. I won't send spam, and you can unsubscribe at any time. Please read my Privacy Policy for details: www.christianediting.co.nz/privacy-policy