Last week we looked at the GMC method of plotting and characterisation. This week we are looking at another acronym, LOCK, used by James Scott Bell to describe what he sees as the four key elements of a strong plot:
Lead – Objective – Confrontation – Knockout
Lead
A novel needs a lead character that readers can bond with:
We must be able to identify with the lead character, to relate to them on a human level.
We must have some sympathy for the Lead's challenges, by putting the Lead through jeopardy or hardship, making them the underdog or making them vulnerable.
The Lead must be likeable. I've read too many books with an unlikeable hero or heroine. This is especially annoying in a romance, where an unlikable hero raises questions about the intelligence and discernment of the heroine (or vice versa).
There must be some inner conflict, an emotional struggle that catches our attention. Most of us avoid conflict in our personal lives, so there is a tendency to want to avoid writing about it. But:
We must not confuse conflict that can be ruinous in life with conflict that is the essence of fiction. Readers enjoy conflict because it is in fiction and not in their lives. (Sol Stein)
The reader needs to immediately know who the Lead character is, to enable us to build a relationship and develop empathy to their situation:
Ideally, the protagonist should play an important role in the first scene to avoid the reader mistaking another character for the protagonist. One of the marks of amateur novel-writing is a lack of early clarity as to whose story we, as readers, should be following. (Sol Stein)
This is one reason why prologues set in the past don't always work: the reader is investing themselves in a character, only to find that character has no place in the main plot.
We also need to see what internal and external conflict the Lead is facing as quickly as possible:
One major problem with beginner's manuscripts is that the protagonists aren't pressured enough. And if a main character is not squeezed hard enough, we're not really going to know him because we're not going to have an opportunity to see what's inside him. (Angela Hunt)
Objective
The Lead must have an objective, a want so strong he must have it or suffer deep loss. This gives the story forward motion. An objective could be trying to get something (e.g. in a romance, the hero and heroine are trying to get love), or to get away from something (e.g. in a thriller, the protagonist might be trying to escape the antagonist).
The objective can't be resolved too quickly:
Everyone in your story should want something badly. Every major character should have their own script and personal goals that will, at some point, bring them into conflict with the world and/or with your protagonist. (Angela Hunt)
Confrontation
Opposition to the Lead's objective: novels are about confrontation, about conflict. There needs to be adhesive, something holding the opposing parties together, something which prevents the Lead or opposition from walking away from the fight.
Without a strong opponent, most novels lack that crucial emotional experience for the reader: worry. If it seems the hero can take care of his problems easily, why bother to read on? (James Scott Bell)
A clear antagonist is important for confrontation. Just as there needs to be a Lead character, there needs to be someone in conflict with that Lead:
Your protagonist needs challenges to stretch and change him throughout his story journey, and that's the role of the antagonist.(Angela Hunt)
Note that the antagonist isn't necessarily a villain: it is the character whose goals are in opposition to the goals of the lead, causing conflict. In a romance, this might be the hero—she lives and works in the country; his career is in the city. This is actually more interesting than a villain, as there are compelling reasons for both views: neither character is wrong.
Knockout
The final battle, or the final choice, faced by your protagonist. Your objective as an author is to leave the readers satisfied, but in an unpredictable way.
As you can see, like the GMC elements, the LOCK elements are a combination of plot and character. A well-thought out GMC and/or LOCK will ensure you have sufficient conflict to drive your plot and allow your characters to grow and change.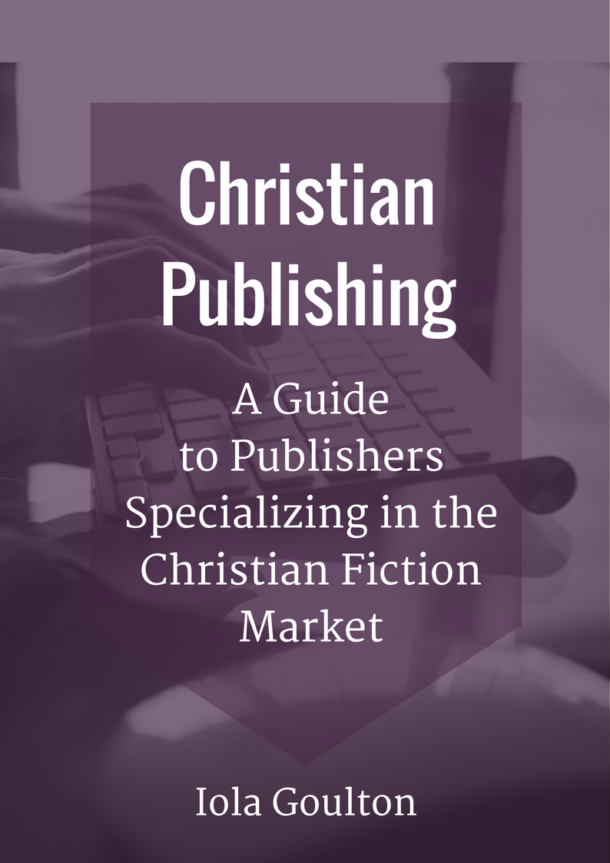 Subscribe to my monthly newsletter and receive an exclusive guide to publishers specializing in Christian fiction.
Sign up to my newsletter, and I'll send you monthly news and updates on writing, editing, publishing, and marketing, and relevant promotional material. I won't send spam, and you can unsubscribe at any time. Please read my Privacy Policy for details: www.christianediting.co.nz/privacy-policy