GMC: Goals, Motivation, Conflict was first published in 1996, is now available as a Kindle edition, and is recommended reading. Authors who use the methodology tell me it's changed their writing (yes, they mean for the better), and I believe them. I see too many manuscripts (or self-published books) with insufficient conflict.
The basic premise of GMC is that each character must have a goal—something they must achieve at any cost. They are motivated to achieve this goal, but some form of conflict gets in the way. The best characters have internal and external GMC.
Dixon envisages the GMC method being useful for several aspects of writing:
– plotting
– characterisation
– revision
Dixon says:
There is no right or wrong way to approach your manuscript, story idea, or revision. Seek first to understand the concept of

GMC

, and only then ask yourself how you can use

GMC

in your own work.
Commercial fiction readers expect your characters to have goals, to be motivated, and to face conflict. They expect you to answer four simple questions:
Who = character
What = goal
Why = motivation
Why not = conflict
The GMC for a character can be encapsulated in a single sentence:
[Goal] because [Motivation] but [Conflict]
This can be illustrated by Dorothy, from The Wizard of Oz: Dorothy wants to get home to Kansas (goal) because her Auntie Em is sick (motivation) but she must fight a witch on her way to the Emerald City to see the Wizard (conflict) who has the power to send her home.
Dixon recommends authors create a GMC chart for each character, then examine where the internal or external goals or motivations of each character product conflict with another character:
| | | |
| --- | --- | --- |
| Character | Internal | External |
| Goal | | |
| Motivation | | |
| Conflict | | |
Each character should have an internal and an external goal, motivation and conflict, and it is these conflicting character GMCs which give a novel its overall plot arc.
Goal
Important points to remember:
Goals must be important and urgent. Failure will create consequences for the character.
Multi-layered characters have both external and internal goals.
The large central goal of a character is often accompanied by a series of smaller goals, which drive the action of the book.
Characters goals can change over the course of a book.
All the characters in your book should have GMC.
Character decisions drive the plot.
Goals are not always achieved by the characters. If you choose this structure, you must satisfy the reader in other ways.
Multiple goals are like meteors. They should crash into each other and have impact on your character—forcing him to make decisions.
Motivation
Proper motivation is the missing component for many authors. In fiction we have to have our characters do things they wouldn't normally do.
When someone tells you that your story is not believable, it isn't because you sent the characters to a space planet. It's not because your character cured cancer. It's because your GMC wasn't logical. Your GMC wasn't appropriate to your characters. What the reader is telling you is, "I didn't believe these people would find themselves in this situation or make these decisions."
Conflict
Quick definitions of conflict
Conflict is a struggle against someone or something in which the outcome is in doubt.
Conflict is bad things happening to good people.
Conflict is bad things happening to bad people.
Conflict is friction, tension, opposition.
Conflict is two dogs and one bone.
If the conflict could be settled by a short conversation between two adults, it's a misunderstanding:
Misunderstanding could provide a brief minor conflict, but readers get restless when you try to extend a simple misunderstanding into the book's central conflict … If your characters in rocky relationships can sit down and resolve some misunderstanding, then you don't have conflict.
Equally:
Bickering is not conflict. Not only does bickering fail as true conflict, it's annoying to many readers.
And:
A string of coincidences culminating in character stupidity do not make a believable story.
This will, however, guarantee you reviews commenting on your TSTL heroine (or, less often, TSTL hero). TSTL? Too stupid to live. In the days before ebooks, these titles were thrown at the nearest wall. Now they are just deleted.
Dixon also explains why I'm an editor, not a novelist:
If conflict makes you uncomfortable or you have difficulty wrecking the lives of your characters, you need to consider another line of work.
Have you used the GMC method? Did it improve your writing? How?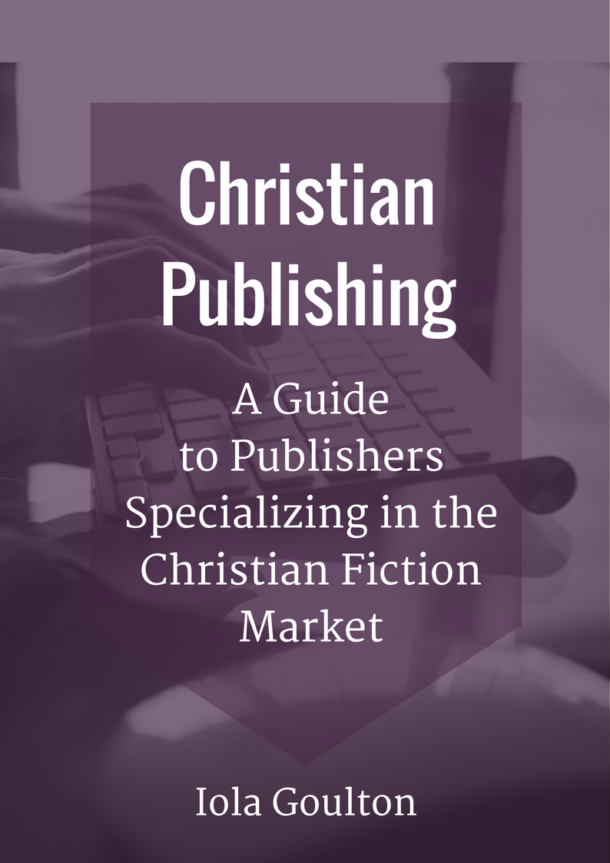 Subscribe to my monthly newsletter and receive an exclusive guide to publishers specializing in Christian fiction.
Sign up to my newsletter, and I'll send you monthly news and updates on writing, editing, publishing, and marketing, and relevant promotional material. I won't send spam, and you can unsubscribe at any time. Please read my Privacy Policy for details: www.christianediting.co.nz/privacy-policy