Today I'm answering three questions I often get asked in relation to reviewing:
Should I recommend books I haven't read?
Can I copy my reviews?
What can I do if my reviews are deleted?
Should I Recommend Books I Haven't Read?
Can you review books you haven't read on Amazon?
Yes—just look at all the people who've reviewed Three Wolf Moon T-Shirts or Bic For Her ballpoint pens (I only wish I was joking). I'm sure they haven't all bought the shirt or used the pen. And that's okay. Amazon doesn't require people to have experienced a product or read a book in order to review.
But should you review a book you haven't read? I think that depends. If you started the book and didn't finish it for valid reasons (e.g. the "Christian" novel has a sex scene in the first chapter), then it might be good to write a review explaining why you didn't finish the book so other people don't have the same problem.
But if you're wanting to use Amazon's book review space to vent about the latest Clinton or Trump biography or memoir, then you might consider venting on a blog post instead. Or going to the gym and venting in a boxing class. It's healthier, and your words won't come back to bite you.
Should you recommend books you haven't read to your readers?
Many authors use their newsletters to recommend books by other authors. These are often part of a "newsletter swap", a marketing technique used by many authors to grow their mailing list. They dont' actually swap email lists (that would be illegal). Instead, they cross-promote their books: Author A recommends This Book by Author B in his newsletter, and Author B recommends That Book by Author A in her newsletter.
I've come across situations where an author I know of recommends an author whose work I've read and consider sub-par. I'm left wondering if the author didn't read it, or (worse) if they did read it and didn't notice the issues. If so, what does that say about their writing? I'm also left wondering about the quality of the books by the authors I don't know of. Are they as bad?
Personally, I'd rarely recommend a book I haven't read. If I did, I'd say why I haven't read it, and why I still think it's worth checking out. However, I know not all authors hold this view. They say they can't possibly read all the books. I agree that we can't read all the books … but surely we can at least crack open the Kindle sample of books we're effectively advertising to our readers?
Yes, you can review and recommend books you haven't read. But should you?
Can I Copy My Reviews?
Yes. When you post a review online, you give that website (e.g. Amazon) a non-exclusive licence to use your review, but you retain the copyright to the review. Here's the exact wording from Amazon:
If you do post content or submit material, and unless we indicate otherwise, you grant Amazon a nonexclusive, royalty-free, perpetual, irrevocable, and fully sublicensable right to use, reproduce, modify, adapt, publish, translate, create derivative works from, distribute, and display such content throughout the world in any media. You grant Amazon and sublicensees the right to use the name that you submit in connection with such content, if they choose.
This legalese essentially confirms that you retain copyright to your reviews, but give Amazon permission to use your reviews, for example, to cross-post a review from Amazon US to international Amazon sites, which have fewer reviews. This can lead to the situation where my review is featured twice on an Amazon UK book page.
You can also post your review on as many other websites as you like, as long as their terms are similar to Amazon's. You shouldn't post reviews to any website that claims ownership of your copyright.
Some people read these Conditions of Use as meaning Amazon owns the copyright on your review:
Copyright
All content included in or made available through any Amazon Service, such as text, graphics, logos, button icons, images, audio clips, digital downloads, and data compilations is the property of Amazon or its content suppliers and protected by United States and international copyright laws.
This is incorrect. The statement must be read in full: "Amazon or its content suppliers". By writing a review on Amazon, you become a content supplier in the same way as an author or publisher is a content supplier (if this wasn't the case, no one would sell books though Amazon. No publisher is going to allow a retailer to claim copyright).
But I didn't mean reviews I wrote. I meant reviews on my book.
This is often what authors mean when they ask if they can copy 'their' reviews. The answer is straightforward:
No.
You can't copy reviews of your book, because they are not 'your' reviews. They belong to the reviewer. They are the intellectual property of the reviewer, in the same way as your book is your intellectual property.
You might argue that their review is only 300 words, while your book is 80,000 words, and surely it's okay to copy 300 words?
No.
What's important isn't how many words are copied, but what proportion those words comprise of the full work. Copying a 300-word review is copying 100% of the entire work. The reviewer quoting 300 words out of your 80,000-word novel is 0.4% of the entire work—which is allowable under the doctrine of Fair Use.
You can't copy a review in its entirety without the permission of the reviewer. Ever. You can't copy a critical review to your blog and refute it point-by-point. In doing this, not only have you breached the reviewer's copyright, you have made yourself look petty. Yes, I've seen that blog post.
You can't copy passages from the review without permission or attribution. Ever. Not to use the review to brag on your Facebook page, and certainly not to criticise the reviewer in your next edition of the book.
So what can I do?
What you can do is name the reviewer, copy the first line or two of the review, then link back to the full review on the reviewer's own website, or on Amazon. As a reviewer, I'd like you to link to my blog site to improve my traffic and possibly get another subscriber. As an author, you might be better linking to Amazon, so if the reader is impressed they can purchase your book immediately. For example:
"Falling for the Farmer is just perfect" – click here to read a new five-star review on Amazon!
Or go one better and create a meme you can share on social media.
Besides, linking looks more professional. It shows an unknown person wrote the glowing review, and that you haven't just quoted your mother, sister or BFF (or made the review up yourself).
What can I do if my reviews are deleted?
Reviews can be deleted in two ways, by Amazon, or by the reviewer. Amazon can—and will—delete reviews which fall outside their reviewing guidelines in some way:
Paid reviews
Reviews written by someone with a financial interest in the book
ARC reviews where the free book has not been disclosed
Reviews where the author has gifted the book to the reviewer and this hasn't been disclosed.
A review may also be deleted if it includes specific words (e.g. 'nazi') which Amazon does not permit to be used on the site. This might be difficult to avoid if you were reviewing a book about, say, politics in Germany in the 1930's. In some cases these reviews will be deleted automatically, in others they will be deleted if enough customers Report Abuse on the review.
Amazon will edit but not delete reviews where the review links to an external website, or where the reviewer has linked to their own book (which is seen as promotional, and therefore against the Reviewing Guidelines).
Review deleted without reason
If you believe a review has been deleted without reason, you can contact Amazon and ask them to review their decision. This usually results in a standard email saying the review was deleted because it was against the Amazon Community Guidelines. No, they don't tell you which guideline.
The other way reviews can get deleted is if the reviewer deletes them (e.g. because they are closing their Amazon account).
I didn't mean reviews I wrote. I meant reviews on my book.
There's nothing you can do about reviews written by other people. They are not your reviews, so you can't ask Amazon why they have been deleted. If you remember the reviewer name and have their contact details (e.g. if it's a review you solicited), you could ask the reviewer to ask Amazon, but they'll probably just get the standard email (and may be threatened with having their review privileges revoked if they keep asking).
You can take some proactive steps to ensure reviews of your book aren't removed by Amazon:
Don't review your own book
Don't ask/allow family members to review your book
Don't ask/allow editors or your publisher to review your book
Don't gift your book to potential reviewers through Amazon (this proves to Amazon that you have a relationship, which Amazon might interpret as you being friends). Post them a hard copy, or email the pdf or mobi file.
If you do give a copy to a reviewer, ask that they include an appropriate disclosure statement (e.g. "Thanks to the author for providing a free copy of this book for review purposes").
Ensure reviewers don't use their review of your book as a platform for promoting their own book, either in their reviewer name, through links, or by mentioning their own book in the review.
Finally, ensure reviewers don't say they received a free copy of the book "in exchange" for a review. That's against the Amazon Community Guidelines, and will trigger a deletion (and reviewers can no longer edit and repost reviews of the same book or product).
What is the most useful thing you've learned from this series? Is there anything else you'd like to know about reviews and online reviewing?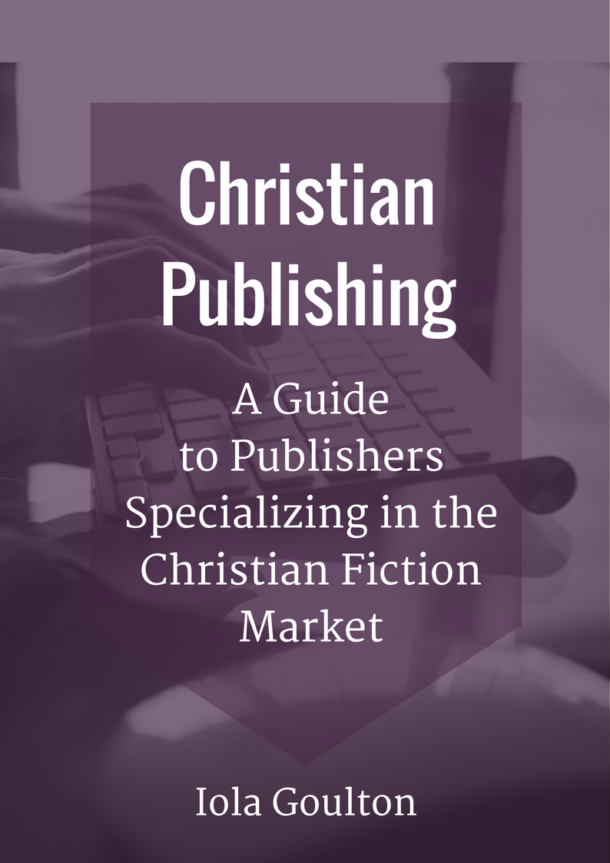 Subscribe to my monthly newsletter and receive an exclusive guide to publishers specializing in Christian fiction.
Sign up to my newsletter, and I'll send you monthly news and updates on writing, editing, publishing, and marketing, and relevant promotional material. I won't send spam, and you can unsubscribe at any time. Please read my Privacy Policy for details: www.christianediting.co.nz/privacy-policy