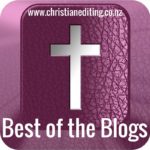 The best of the blog posts I've read this week on changes at Amazon, writing, editing, publishing and what comes next … and a fun post which basically describes my dream job. Well, apart from editing!
Changes at Amazon
But first, an announcement: Amazon have updated their rules around product reviews. They will no longer permit "incentivized" reviews, i.e. reviews where a free or discounted product was provided in exchange for a review. There are two and only two exceptions to this:
Advance Review Copies of books (including ebooks)
Products from the Amazon Vine programme
They have also expanded their Community Guidelines (including the new requirement that reviewers must have spent at least $50 on Amazon using a valid credit or debit card) and have refined their guidelines around what constitutes Promotional Content.
These changes are an attempt to close loopholes exploited by fivverr reviewers and coupon clubs. It shouldn't mean any change for honest book reviewers, although I have seen some people saying reviewers they know have received warning letters from Amazon for breaching the guidelines.
Watch this space … and if you've got any questions, ask in the comments.
Now to the best of the blogs …
Writing
Setting is an important part of writing a novel, and this week Cara Lynn James visited Seekerville to give us some handy tips on the relationship between setting and character: How Setting Affects Character
Editing
Self-editing. How do you do it? In this post at Writers in the Storm, Fae Rowan shares her self-editing tips for getting a lot done quickly … and check out the comments for more handy tips: How I Edited 1200 Pages in 12 Weeks
Publishing
A lot of people get worried at the prospect of self-publishing, because there is so much to remember. If this is you, you'll either love this post (because it's a LIST of everything you have to do! No more forgetting things!) or you'll hate this post (because it's a list of EVERYTHING you have to do and it's soooo loooong): A Checklist for Publishing Your Book from April Brown at Writers Helping Writers.
And After You've Published …
I know a lot of self-published authors are worried about ebook piracy (trade published authors might also worry about it, but they have agents and publishers they can delegate that to!). In this post at Molly Greene's website, attorney Kathryn Goldman shares her tips on How To Beat Ebook Pirate Sites.
My Dream Job
Lexiographer. Yes, getting paid to read all day. Okay, so being an editor is close!
What's the best post you've read this week? Leave us a link in the comments!