Over the last three weeks we've looked at trade publishing, publishing through a small press, and self-publishing. Any of those can be good options for authors, depending on your genre, writing, and aspirations.
Today we're looking at a path to publishing that is rarely a good option for the author: vanity publishing. That's because vanity publishing goes against publishing's most important maxim:
Money flows from the publisher to the author
If money is flowing from the author to the publisher, that's commonly referred to as vanity publishing.
Money flows from the publisher to the author. If money is flowing from the author to the publisher, that's commonly referred to as vanity publishing. Avoid vanity publishing. #PubTip #WritersLife
Click To Tweet
And that's one of the first ways you can tell whether a publisher is a vanity press: they claim they are not. Instead, they say they are a co-operative publisher, a partner publisher, a subsidy publisher, a hybrid publisher, a self-publisher or even a traditional royalty-paying publisher. Vanity publishers are experts at appropriating the language of legitimate publishing in order to squeeze money from the uninformed.
The key way to distinguish a genuine publisher from a vanity press is to consider how the publisher makes money.
A trade publisher (large, small or micropress) or a self-published author make their money the same way: by selling books to readers.
A vanity publisher makes money differently: by charging authors.
The most common vanity publishing business model is pay-to-publish—selling publishing packages to authors.
Pay to Publish
Packages vary in cost and quality, but start at $999 and go up into the thousands. Packages don't routinely include editing, even when it is obviously needed. The author is encouraged to pay extra for marketing opportunities, which can be anything from blog tour to expensive print advertising at roughly the price of a new car (often double the price of advertising directly through the newspaper or magazine).
Purchase Requirement
The other common vanity publishing model is the purchase requirement—publishing "free" but requiring authors to purchase a minimum of 1,000 copies of the published book (an estimated minimum cost of $10,000). This more than covers the publisher's production costs, but leaves the author with hundreds of paperbacks and no way of selling them.
It would be nice to think that publishers operating in the Christian market would be better than this, that they would be honest, truthful, looking out for the best interests of everyone … you know, Christian. But there are many vanity presses specifically targeting the Christian market, perhaps because Christians tend to trust other people who say they are Christians.
If you don't believe me, check out Tate Publishing.
You won't be able to see their website (or the websites they built for the 2,200+ authors who've laid charges against them). That's because the founder and CEO of Tate Publishing—who marketed themselves as a Christian publisher—have been convicted of:
Author Services
Some publishers offer author services, and it can be difficult at first to tell whether it is a vanity publisher, or a printer specialising in book printing who has expanded their services into areas like cover design, editing, ebook creation, and distribution. This is especially the case when the publisher offers both traditional publishing and services for authors intending to self-publish.
An author services company may offer some or all of the following services:
Developmental editing
Line editing
Copyediting
Proofreading
Cover design
Interior design
Interior formatting
Ebook coversion
Printing
An author services company may also be able to assist with uploading electronic ebook files to online retail sites such as Amazon and iBooks, and with uploading the files for the paper books to sites such as Amazon KDP and IngramSpark.
Some of these providers are specialists serving the author community, companies like printers or distributors. But some are not. Some are offering overpriced services. Some aren't delivering on the services they offer. Some are offering useless services, like pitching to a Hollywood agent.
Above all, services should represent good value for money—and that's my worry with  author services providers. Authors can almost always find better value services from freelancers who have less overhead to cover. Then the author is self-publishing, which we discussed last week.
As Christians, we are called to be wise stewards of our time, talents and resources.
That means understanding the different publishing models, and not getting caught in the snare of a vanity press. It's not good business, and it's not good stewardship. Instead, learn the basics of self-publishing and ask for (or pay for) help when required.
Do you understand the different paths to publishing? This week I'm discussing vanity publishing and author services: when authors pay to publish #PubTips #WritersLife
Click To Tweet
This is the final article in this series. If you'd like to know more about any of the topics raised over the last four weeks, please leave a comment below.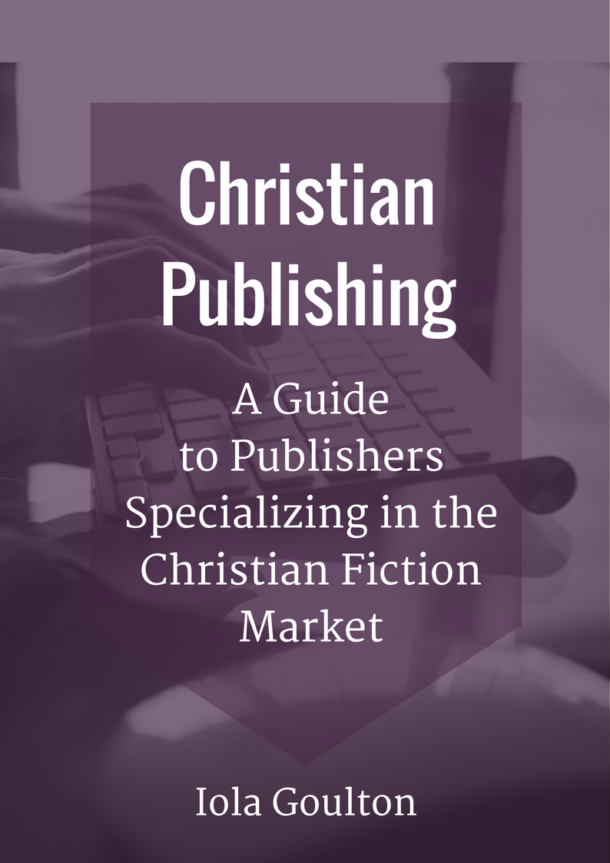 Subscribe to my monthly newsletter and receive an exclusive guide to publishers specializing in Christian fiction.
Sign up to my newsletter, and I'll send you monthly news and updates on writing, editing, publishing, and marketing, and relevant promotional material. I won't send spam, and you can unsubscribe at any time. Please read my Privacy Policy for details: www.christianediting.co.nz/privacy-policy