Let's Get Visible: How To Get Noticed And Sell More Books begins by explaining the intricacies of the Amazon algorithms (the computer programmes that dictates lists such as the bestseller lists, as well as what each individual customer sees on screen). He explains both what they algorithms are (as best anyone outside Amazon can know) and why understanding the algorithms is important.
He then moves on to an analysis of pricing, including a comparison of free and paid, with a focus on using free and discounted pricing as promotional tools. This all makes sense—because he's explained the underlying algorithms that drive Amazon. He's focusing on how the system works, and how you can then work within the system to drive results.
The book then moves on to the best sites for advertising, designing a promotion, and designing a book launch (for which he provides three options, as well as convincing evidence—based on the algorithms—of why the 'traditional' launch strategy no longer works).
Some key lessons are the importance of centring marketing around a mailing list you control (rather than, say, a Facebook Fan page), inserting a link to the mailing list signup form at the end of each book, and asking for reviews (with a link to the Amazon book page).
Following Gaughran's advice will ensure you and your book look professional and are able to compete in the highly competitive market that is Amazon. The book is aimed at self-publishers, but small publishers will also benefit from the information.
Highly recommended.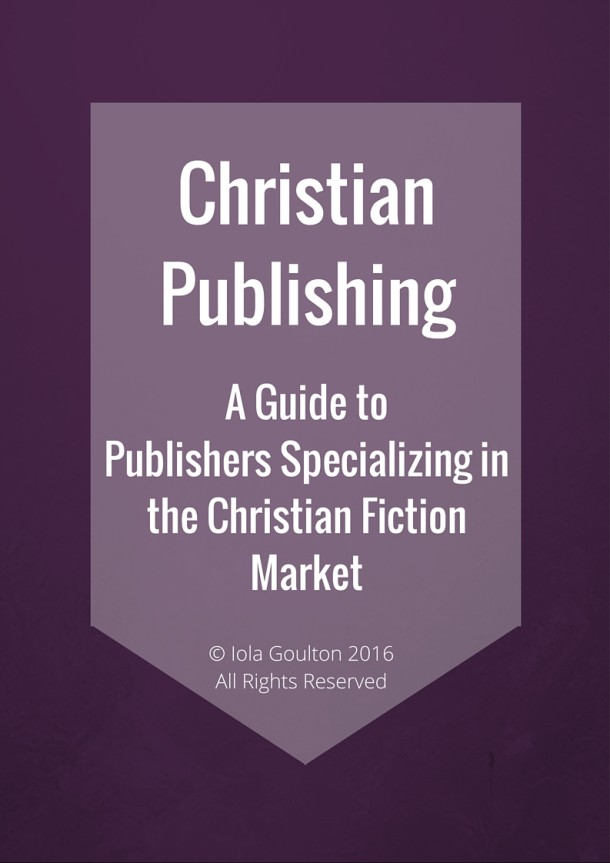 Subscribe to my monthly newsletter and receive an exclusive guide to publishers specializing in Christian fiction.