There is a lot of confusion regarding what is permitted in terms of online reviewing. This isn't helped by the fact that each site has their own rules, and some enforce them more than others. Today I'm going to take you through the Amazon Community Guidelines, which cover writing reviews. I've chosen Amazon because for several reasons:
Amazon is the biggest online retail site.
Amazon is the site authors most want (and need reviews on).
Amazon has the most reviewers (over 20 million).
Amazon has the most product reviews.
It's also the site I know best.
Amazon has clear reviewing guidelines and will take action to remove reviews that contravene the guidelines. Amazon gets a lot of attention regarding "fake" reviews (which exist in greater numbers than most people realise) and "bully" reviewers (who are far less common than the media implies).
Amazon's focus used to be on what was not allowed, including:
Objectionable material
Inappropriate content
Off-topic information
Promotional material.
Amazon have now rephrased their rules to focus on the positive. The Amazon Community Guidelines say:
Eligibility
Only customers can review. An Amazon.com customer is (currently) defined as someone who has spent $50 on Amazon.com in the last year. Other Amazon sites have similar spending requirements. This isn't to deter honest reviewers, but to make it harder for fake reviewers to set up multiple reviewing accounts.
Be Helpful and Relevant
That should be obvious! It means reviewers should focus their reviews on the product. Information on price, packaging, shipping or the seller aren't considered relevant to customer reviews, as Amazon has other forums for offering feedback on sellers or packaging.
Amazon Community Guidelines don't permit links to external websites (including your own). Amazon won't delete a review with external links, but it will delete the link and replace it with […].
Respect Others
Amazon do not permit swearing, calling people names, using inappropriate language (like calling someone an idiot or a nazi), or promotion of illegal conduct.
Customers are also not permitted to post from multiple accounts, or to coordinate with others. This means sellers (including authors) can't ask their fans to upvote or downvote specific reviews, or report them for abuse in an effort to get the review deleted.
Customers can disagree with others as long as it's done respectfully, without name-calling, without attacking the other person, and without posting content that invades someone's privacy.
Promotional and Commercial Solicitations
Customer reviews are meant to be just that: customer reviews. They are not meant to be a way for sellers (including authors) to promote their products. Amazon will therefore delete reviews they consider promotional.
This specifically includes posting content (i.e. reviewing) your own products (books), or those of a close family member, friend, or business associate. There is ongoing debate as to how Amazon decides a reviewer is "close" to a seller, but here are my views:
Reviewer and author use the same IP address.
Author has gifted the book to the reviewer via Amazon.
Author quotes the reviewer in Editorial Reviews.
Author thanks the reviewer in the Acknowledgements to their book.
Author identifies the reviewer as their editor, cover designer, or other business associate.
Amazon say they do not track users social media connections (e.g. Facebook friends), but Amazon owns Goodreads which does allow linking to your Facebook account.
Amazon also does not allow:
Reviews of competitor's books (although "competitor is not defined. Does this mean authors can't review? We'll discuss that in a future post).
Reviews in exchange for compensation of any kind (i.e. paid reviews).
Authors may provide reviewers with a free copy of the book (paperback or ebook), but the book must be freely given without any expectation of a review. This isn't actually a bad thing: if you offer a reviewer a book and they don't review it, it's probably because they either haven't read it or didn't like it.
If you find reviews which include inappropriate information (e.g. saying the book is too expensive, or saying it arrived damaged), you can Report Abuse.
What is Report Abuse?
If you look at the bottom of any Amazon review (except one you've written), you will see three options: Helpful, Comment, and Report Abuse. If you believe a review contravenes the Amazon Community Guidelines in some way, click Report Abuse. You used to be able to give a reason, but Amazon now currently doesn't give this option.
If you are given the option to say why the review is inappropriate. It's best if you mention a specific reason that is against the guidelines (e.g. the review is self-promotion, the review is written by the author/editor, the review is about price or delivery and not about the product, the review includes spiteful remarks about the author).
This feature can be used by anyone, author or reader. If, as an author, you believe the review is against the Amazon Community Guidelines or Conditions of Use (often referred to as the Terms of Service, or TOS), this is the responsible and ethical way to report it, rather than leaving a comment on the review. Note that Amazon do not remove reviews simply because they are critical—they must contravene Community Guidelines.
It usually takes several reports from different people before a review is removed (although I don't know exactly how many). However, sometimes the response is extremely fast: I once reported a review for soliciting helpful votes (which is against the guidelines), and the review had been edited by Amazon within half an hour to remove the promotional content.
Of course, the big question is: What is promotional content?
We will look at that in more detail next week.
Meanwhile, are you aware of the Amazon Community Guidelines? What do you consider promotional content?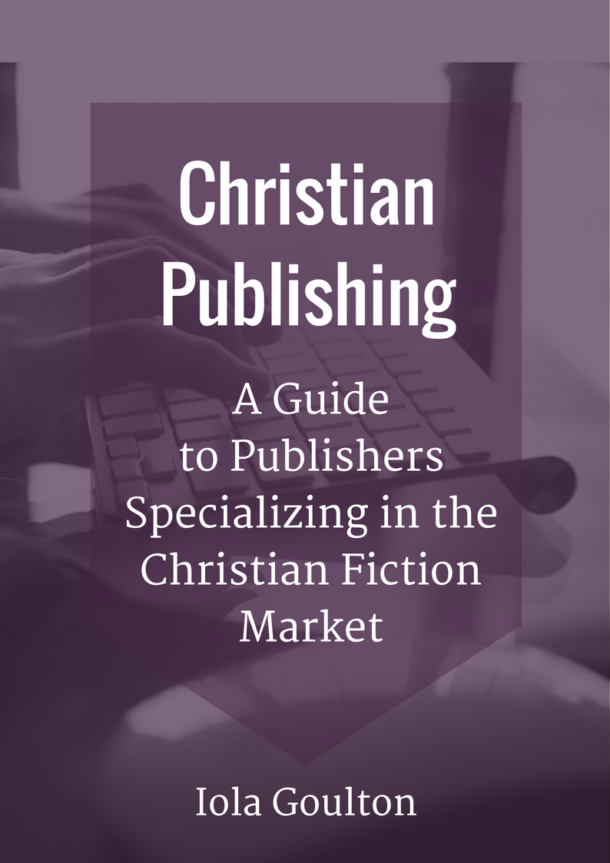 Subscribe to my monthly newsletter and receive an exclusive guide to publishers specializing in Christian fiction.
Sign up to my newsletter, and I'll send you monthly news and updates on writing, editing, publishing, and marketing, and relevant promotional material. I won't send spam, and you can unsubscribe at any time. Please read my Privacy Policy for details: www.christianediting.co.nz/privacy-policy