Last week I introduced the Amazon Community Guidelines and the concept of promotional content. Amazon give examples of what isn't permitted on their About Customer Reviews page. This week we are going to go through those examples:
A product manufacturer posts a review of their own product, posting as an unbiased shopper.
Amazon doesn't permit reviews of any product you have a financial interest in, which includes books you've written, edited or published. Not under your own name, and especially not under a fake name.
A shopper, unhappy with her purchase, posts multiple negative reviews for the same product
Amazon only allows reviewers to review each product once (so you can't review the hardcover and the Kindle edition of the same book), so anyone posting multiple reviews must be using multiple accounts or circumventing the system in some other way. It is possible. It isn't permitted.
A customer posts a review in exchange for $5
This specifically refers to reviews from ffiver.com, but $1 or $1000, the amount of the payment isn't the point. Amazon do not permit paid reviews in the Customer Reviews section, as customers expect these reviews to be from impartial customers.
Amazon expand on this on their About Promotional Content page to veto reviews in exchange for:
Cash
Free or discounted product
A gift certificate
Discount off a future purchase
Entry into a contest or sweepstake
Entry into a membership programme
Why are contest entries not allowed? Because they can be valuable. Karen Kingsbury once offered a free cruise-for-two to the reader whose review most "touches her heart". As one reviewer commented, that was never going to be a one-star review, was it?
Note that if you have paid for a review (e.g. from Kirkus Indie), you can quote it in the Editorial Reviews section of the book page.
A customer posts a review of a game, in exchange for bonus in-game credits
In-game credits have a financial value, so this concept is a variation on a paid review. When Amazon found a puzzle company were sending Amazon gift vouchers to people who had reviewed their games on Amazon, they deleted all reviews for the games in question, and also deleted the entire reviewing history of some reviewers.
Amazon saw the gift cards as compensation. Amazon's Selling Policies clearly state that sellers cannot offer a refund in exchange for a review:
"you may not provide compensation for a review other than a free copy of the product. If you offer a free product, it must be clear that you are soliciting an unbiased review. The free product must be provided in advance; no refunds are permitted after the review is written. Product review solicitations that ask for only positive reviews or that offer compensation are prohibited. You may not ask buyers to remove negative reviews."
A family member of the product creator posts a five-star customer review to help boost sales
Amazon prohibits reviews from people with a financial interest in the product, which would include family members like a spouse or dependent children.
The key phrase is: "to boost sales". If your friend or family member is reviewing as a way of encouraging you, they should have no problem acknowledging the relationship in the review.
This is one instance where I make an exception to my "Authors should never comment on reviews" rule. If Mum, sister or favourite cousin has written a glowing review and you can't get them to delete it, add a comment to the review acknowledging the relationship and thanking them for their wonderful, albeit biased, review.
A shopper posts a review of the product, after being promised a refund in exchange
This is another variation on a paid review, and is also against the Selling Policies. If Amazon find a reviewer receiving a 'gift' from an author (e.g. a 99 cent gift card) after the reviewer has reviewed a book by that author (such as a 99 cent Kindle book), they can and will delete the review.
I've seen it "recommended" that authors "thank" their reviewers by gifting a $1.00 gift card for a 99 cent book. This is a deliberate effort to circumvent the Amazon guidelines, and I have trouble believing that suggestion came from a Christian. But it did.
Amazon frowns on gifting Kindle copies of books to reviewers, as the reviewer can then either on-gift the gift or refuse the gift and use the credit towards any other Amazon purchase. You are better to either send the reviewer a copy of the book directly (as a mobi, prc or pdf file), or gift a copy through BookFunnel or Smashwords.
A seller posts negative reviews on his competitor's product
This concerns authors, as it gives rise to the myth that authors shouldn't review (which we'll discuss next week). Authors can review, but should be extremely careful about posting critical reviews of books in the same genre, as such reviews can be seen to fall foul of this guideline. For this reason, many authors chose not to review in the genre in which they write, or to only write positive (four-star or five-star) reviews.
An artist posts a positive review on a peer's album in exchange for receiving a positive review from them
I have seen review swaps offered on Facebook and Goodreads. Authors mean well, but review swaps are explicitly prohibited by Amazon, and are frowned upon by readers—because we don't trust the reviews. Think about it:
We agree to swap books and honestly review each other's books. I read yours and hate it. It's not just that the main character is too stupid to live, it's that it's supposed to be a romance but they don't meet until Chapter 38, and it's full of spelling mistakes (the heroin lives in Sidney, New South Whales, and wheres a high-wasted dress). Do I:
a) review honestly, knowing the other author is going to be reviewing my book and might take this as an excuse to drag me and my book through the mud; or
b) lie.
That's not a decision you want to make. So stay away from review swaps and reviewing circles (where several authors agree to review each other's books).
This doesn't stop authors supporting fellow authors in other ways.
Authors endorse books all the time. They post reviews and recommendations of author friend's books on their blogs. Great. But these are endorsements, and are better placed in the Editorial Reviews section of the Amazon page.
To summarise, please don't try and come up with a creative way to get around the rules. It's not ethical. It's not honest. At the most basic level, if you are trying to use Amazon reviews to promote your book, it's likely you are going to fall foul of Amazon's Community Guidelines or Selling Policies, which could get you banned from Amazon as a customer and as a seller. It's not worth it.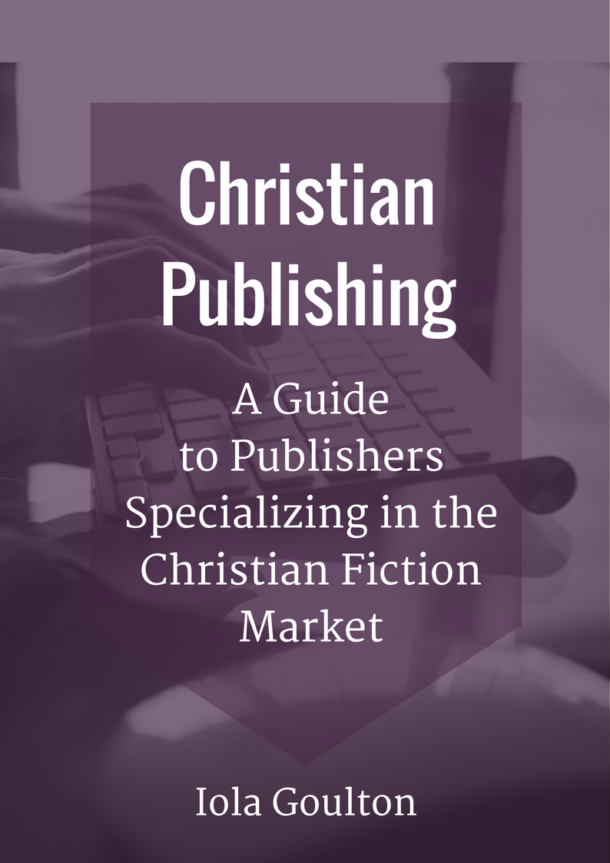 Subscribe to my monthly newsletter and receive an exclusive guide to publishers specializing in Christian fiction.
Sign up to my newsletter, and I'll send you monthly news and updates on writing, editing, publishing, and marketing, and relevant promotional material. I won't send spam, and you can unsubscribe at any time. Please read my Privacy Policy for details: www.christianediting.co.nz/privacy-policy