This week I'm addressing a question many authors ask: should authors review? First, let's back up to a more important question:
Should authors read?
Yes!
"If you don't have time to read, you don't have the time (or the tools) to write. Simple as that." (Stephen King, On Writing)
My personal view is that authors should read both inside and outside their genre. The odd writing craft book doesn't hurt either!
Authors should read inside their genre to understand current trends in subject and voice.
Authors should read outside their genre to get ideas and inspiration for their own books.
Authors should read writing craft books, because we all need to be teachable.
But should authors review?
Yes.
Well-written reviews influence sales, so writing reviews blesses authors you enjoy reading, and influences others to try their work.
Do authors have to review?
No.
Reviewing a book is one way of blessing the author. But it's not the only way. There are other ways, tangible and intangible. Pray for them. Buy their books. Recommend their books to friends. Comment on their blog posts. Follow their blog. Sign up for their email list. Like them on Facebook and Amazon. Follow and Fan them on Goodreads. Like their reviews on Goodreads. Tweet their new release. Tweet helpful reviews.
Should authors review everything they read?
No.
You don't have to review everything you read, and you don't have to publish your reviews on commercial sites. Most websites have a clear set of reviewing guidelines, and authors need to bear these in mind when deciding what to review—and what not to review. We discussed the Amazon Community Guidelines in this post.
I believe that as Christians, we absolutely need to adhere to the rules of each website. In fact, I believe we should hold ourselves to higher standards, not just to abstain from unethical behaviour, but to abstain from the appearance of unethical behaviour.
For example, I'm a book reviewer and a freelance editor. While I have an obligation to review books I obtain from book blogger programmes (e.g. NetGalley), I can't review any book by clients on a commercial site such as Amazon.
So where can authors review?
Commercial sites
Commercial sites are any sites which sell books to readers. These include Amazon, Barnes & Noble, BookDespository, ChristianBook, and Koorong.
But just because you can review doesn't mean you should. When reviewing on commerical sites (especially Amazon), ensure you only review within the sites reviewing guidelines. If you choose to review on Amazon, review a wide range of titles. Don't only review books by friends or authors from your publisher, as that will look like a reviewing circle.
As a guide:
Don't publish reviews which could be seen as promotional
Don't denigrate books in the same category (books which could be seen as competing with yours).
Review under your author name, not a pseudonym
Don't include the word 'Author' in your Amazon reviewer name
Don't include 'Author of …' or refer to your own books in your reviews
Some authors do choose to review under a pseudonym (e.g. under their real name if they write under a pen name). If you do, you need to act as a regular customer, not an author. This means:
Review everything under the same pseudonym
If you copy reviews across sites (e.g. reviewing on Amazon and Goodreads), use the same pseudonym across all those sites (that's good branding).
Never mention your own books in reviews or discussions
Never comment on reviews of your books. This catches a lot of authors out.
Always remain within the reviewing guidelines. Your real name might not be visible to customers, but the retailer has your real name and address. And someone with better Google-fu than you will work out your true identity.
Overall, I think it's easier to use your own name.
Reader Sites
Reader sites don't sell books directly (although they might link to retail sites, and they might earn an affiliate commission from those links). Reader sites include BookLikes, Goodreads (owned by Amazon), Library Thing, Litsy, and Riffle.
Reader sites are a more problematic than retail sites for author/reviewers. If you've been using a site like Goodreads for a while (months, if not years), and are a member of different discussion groups, then it might appear strange to change the way you use the site simply because you are now a published author. So continue using the site as you have done in the past.
If you are a published author and you've never used Goodreads, I suggest you set up an author page, perhaps link your blog, and then sign out. Do nothing. Observe for a period (perhaps months) before deciding if this is a community you want to be part of. Goodreads is a complex site with its own culture, and a lot of author-vs-reviewer angst could have been prevented if authors made the effort to get to know the site and its users before jumping in.
If you decide to participate in the Goodreads community, participate as a reader.
Don't mention your books, or the fact you are an author. If people are interested, they will view your profile, see you are an author, and may be interested enough to try one of your books.
I think the major thing to know about Goodreads is that members use the rating system in a variety of ways. One star often means "I don't want to read this book". They might not like the cover. They might not like the blurb. They might object to the way the author behaves online. They might not like Christian fiction (in which case, it might be an example of Christian persecution, which calls to mind Paul's pesky injunction from Romans 12:14, to bless those who persecute you).
I understand this behaviour annoys authors, who see it dragging down their average rating. But Goodreads is for readers.
Personal Website or Blog
This is your personal space, so review away. Host blog tours. Endorse. Influence. Interview authors. Guest post on other blogs. Gush about everyone and everything. Blog readers want to connect with the author, so give them the opportunity to connect with as many of your author friends as you want.
My only proviso with promoting other authors through your blog is that readers will judge your writing based on the writing of those authors you choose to endorse and influence. If you write Christian romance, you probably don't want to be endorsing an author who specialises in erotica. If you review a book with obvious writing or editing issues and don't mention them in your review, I'm going to think you didn't notice them—which makes me wonder about the quality of your own writing.
Should Authors Review?
I hope I've convinced you that authors should review. Do you review everything, or do you only review titles you can recommend and endorse? This is something you will ultimately have to decide for yourself, but I hope I've given you some food for thought.
This post is part of the monthly Author ToolBox Blog Hop, organised by Raimey Gallant. We now have over 40 blogs participating. To find more Blog Hop posts: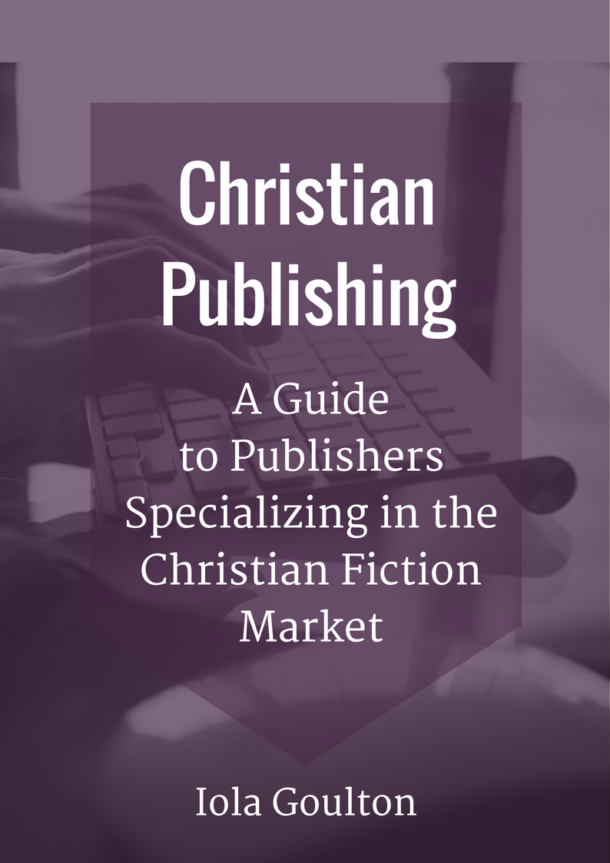 Subscribe to my monthly newsletter and receive an exclusive guide to publishers specializing in Christian fiction.
Sign up to my newsletter, and I'll send you monthly news and updates on writing, editing, publishing, and marketing, and relevant promotional material. I won't send spam, and you can unsubscribe at any time. Please read my Privacy Policy for details: www.christianediting.co.nz/privacy-policy