Over the last few weeks I've discussed various legitimate and less legitimate ways authors are encouraged to spend money. Today we're discussing anthologies.
First, what is an anthology?
An anthology is a collection of short literary works chosen by a compiler or organiser. It may be short stories, plays, articles, poems, songs, excerpts, or a combination of those.
Anthologies can be an excellent way of getting early publication credits, as you only need to submit a short piece of work, not a full novel.
The most famous anthology series is probably Chicken Soup for the Soul. It publishes several anthologies each year, each 101 stories on a specific theme. Stories must be non-fiction, no longer than 1200 words, and not previously published. Contributors receive $200 per story, plus ten free author copies and a discount on additional book purchases.
Chicken Soup for the Soul has the qualities of a good anthology:
The stories are curated—not everyone who submits a story gets published.
The books are professional.
Authors are paid.
Authors receive some free copies of the book.
Authors have the option to buy additional copies of the book at a substantial discount.
The authors are not required to contribute towards the production or marketing of the book.
There are other kinds of anthologies which don't meet all these standards, but which are still reputable anthologies.
Charity Anthology
While I've never participated in an anthology, I have friends who have. There are some up-front costs with producing an anthology, such as cover design and editing. There may also be some promotional costs (e.g. advertising or a website).
If the anthology is being organised by an individual or organisation, then the organiser might pay these up-front costs and be repaid from sales of the anthology, with profits then going to the named charity.
If a group of authors decide to create a charity anthology, then they may be asked to contribute towards the production costs (and may or may not be repaid these costs). Or they might each arrange and pay for their own editing, and find someone who will donate a cover design.
In either case, the aim is to keep costs down to maximise profit and therefore maximise the donations to the charity.
Contest Anthology
Some writing contests publish an anthology of the winning entries.
The Stories of Life contest costs AUD 10 to enter, which is used to fund cash prizes of $500 and $250 in each of the three contest categories. Shortlisted entrants in each category are published in an annual anthology at no additional cost—editing, cover design, formatting, printing, and all other costs are borne by the contest organisers. Contributors each receive a free copy of the published book, and some have the opportunity to further publicise their work by appearing on a local radio show. Contributors do not receive a royalty payment. I assume all royalties go back into a central fund to pay for the production of the next book.
FaithWriters also publish an annual anthology of approximately 100 of the best submissions to their weekly writing challenge. Anyone can join Faith Writers and enter the challenge, although only paid members can enter every week. Again, there is no additional cost (beyond the cost of Faith Writers Gold membership), but contributors don't receive a royalty.
Box Set Anthologies
Many self-published authors participate in multi-author box sets as a way of introducing their work to new readers, or as a way of hitting a bestseller list (e.g. New York Times or USA Today). While the specifics of each box set vary, there is generally one author who leads the project and sets the rules. These will include the overall box set theme and manuscript length, and may also include cover design, editing, and formatting.
Each author is responsible for their individual expenses (e.g. cover design, editing, and formatting). They may also contribute to a joint fund if some expenses are to be shared (e.g. advertising, or design of the box set cover). The lead author will usually collect all royalties and distribute them to the participating authors, as per the agreed contract.
However, there are other ways of managing a group anthology, as Carole P Roman explains in this blog post about her experiences as an anthology participant and organiser:
Vanity Anthologies
Unfortunately, there are also vanity anthologies targeting Christian writers.
The 2019 Women of Purpose Anthology from Higgins Publishing aims to encourage women to "step out in faith even if they face rejection", and offers participants the opportunity to become a "Best-Selling Author" and to receive profit of 100% of personal sales. All they have to do is submit a "pre-edited inspiring story of 1000 words" … and a minimum of $250 "registration".
There are some early red flags, like the suggestion to use Grammarly.com "to edit your story to 100% accuracy." Well, no. While Grammarly is no doubt better than Word's spellcheck, it's not as good as an actual editor. To suggest otherwise is akin to serving a burger patty when the customer asked for steak.
The minimum purchase is 25 books at 40% off the retail price (which is $25). So after paying a minimum of $250 to be in the anthology, authors must spend another $375 on books to sell to recoup that up-front cost. Or you can elect to pay $450 up front, and receive 25 "free" books. The most expensive package is $2,500, which gets you 200 books plus matching bookmarks, postcards, and a "retractable event banner".
No. Just no.
I don't take issue with paying for necessary production costs, such as editing, cover design, or even copies of the book. But the costs should be reasonable … and $2,500 for 200 books plus $100 worth of (unnecessary) promotional materials is far from reasonable.
Especially when you compare that to Chicken Soup, who pay all the production costs as well as giving each contributing author a small payment. Or paying $10 to enter the Stories of Life contest. Or a little more to join with friends and create an anthology which benefits a charity you all care about.
Have you every contributed to an anthology? What did it cost, and what were the benefits?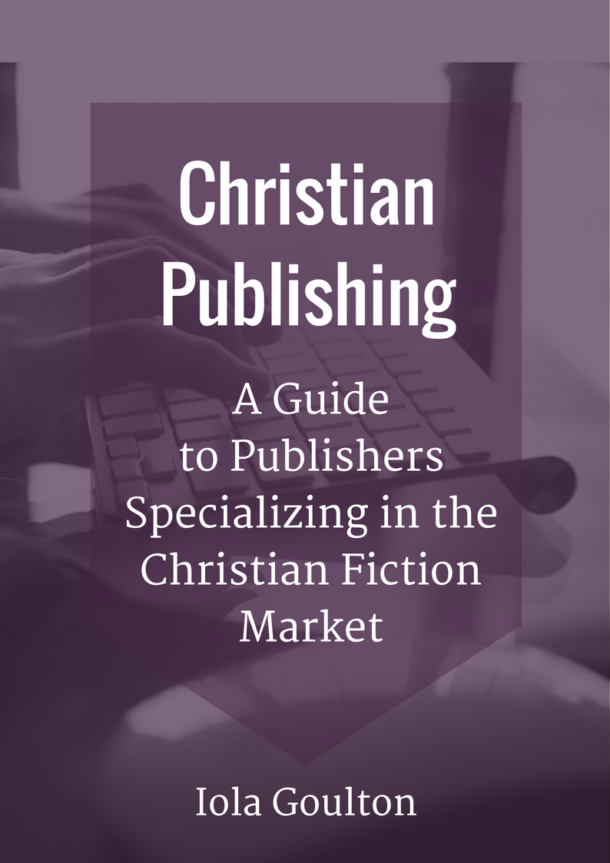 Subscribe to my monthly newsletter and receive an exclusive guide to publishers specializing in Christian fiction.
Sign up to my newsletter, and I'll send you monthly news and updates on writing, editing, publishing, and marketing, and relevant promotional material. I won't send spam, and you can unsubscribe at any time. Please read my Privacy Policy for details: www.christianediting.co.nz/privacy-policy