Some proverbs or old sayings are eternal (like the Book of Proverbs in the Bible). Some have less longevity … like this old saying:
Don't judge a book by its cover.
That might have been true when all books were hardcovers with little more than the title and author name. But in the modern age, the book cover is valuable marketing space—the book marketing equivalent of a highway billboard.
Because we do judge books by their covers. I'm a freelance editor, so I'd like to be able to say that the most important aspect of a book is the writing and editing. But that's not what I think.
Observing as a reader and potential buyer, I have to say that the most important aspect is …
Cover Design
Why? Bad or insufficient editing can be so annoying that readers react by not finishing the book, leaving critical reviews, or not buying your next book. Even worse, they may report the book to Amazon as being of poor quality, which leaves the author rushing to find and make sufficient changes that Amazon accepts the book again.
But all that assumes the reader has picked up the book (or downloaded the Kindle sample). And they won't do that if they're not attracted by the cover.
It's Not About You.
True story:
An author posted her book cover in a Facebook group. She may or may not have been looking for feedback (the group allows book cover posts if people are looking for feedback, but not as a new book cover announcement). Anyway, the group offered her feedback on how she could improve the cover. Several people commented that the cover image didn't look professional, and didn't reflect the genre.
It was good feedback. But the author rejected it: her son had painted the cover image, and she loved it.
That was her mistake. Whether you like the cover isn't important. It's a bonus if you do (of course), but if you're the only person who loves your cover, it's likely you'll be the only person who wants to by your book. Because cover design isn't about the author.
It's About the Reader.
Cover design is about the reader.
And not every reader. Just as no book will appeal to all readers, no cover should appeal to all readers. Your cover needs to appeal to your target reader. (You do have a target reader, right?)
So your book cover has to be designed to appeal to the kind of people who read books like yours.
More specifically, cover design is about genre.
It's About Genre.
Your cover needs to look like the covers from the leading books in your genre. You need a cover that functions like a freeway billboard: the reader who's skimming past will immediately know the genre and know whether it's a book they might be interested in.
Not like a black cover with yellow writing I saw recently. It was for a young adult Christian novel based on the story of Daniel. I shows the cover to a couple of friends without telling them the genre, and they couldn't even tell whether the book was fiction or nonfiction, let alone the genre or target reader age.
Your book needs to blend in to the Amazon shelf as a book that looks like it belongs. You don't want to be the author of the book that stands out because it looks wrong. That's like turning up to school in a blue dress and realising the school uniform is brown. You stand out, and not in a good way.
At the same time, you want your cover design to be unique.
You don't want to use the stock image of the 1880s woman in the blue dress peering through the curtains out the window. Or the stock image of the woman in the white dress and hat holding a tea cup and saucer. Both are lovely images, but they're overused.
Hint: if you've seen the image on a cover before, you don't want to use that image. It's overused. Keen readers in your genre will recognise it … and possibly ignore your book because they think they've already read it.
Check out the books in your genre. Know the trends. Follow the trends enough so your book fits in, but not so much that it looks like every other book in the genre. Brand your book covers, so people who see a thumbnail in passing on Twitter will stop and click, because they recognise the cover.
It's About Brand.
Here are a couple of examples: Rayne Hall and James Scott Bell both write books about writing craft. Rayne Hall's books on writing craft are consistently branded:

James Scott Bell's books are not:

James Scott Bell writes great content—probably better content that Rayne Hall. But the branding isn't consistent, which makes his books harder to spot in an overcrowded online store. And even harder to spot on social media.
The same holds true for fiction covers. The best fiction cover shows the genre clearly, and is consistent across a series, or across all the author's books.
Know the Trends
Book cover trends change. You'll need to watch the trends and update your covers accordingly.
For example, Robin Jones Gunn's Glenbrooke series has been through at least five cover designs since Secrets was first published in 1995:
If you want to learn more about cover design without actually becoming a designer, then you'll need to watch the trends. I have two favourite places to watch cover design trends:
Amazon
Amazon is the world's biggest bookstore, which means it has the world's largest selection of covers, old and new. Check out the new releases or the Top 100 books in your genre for ideas.
The Book Designer
Joel Friedlander of The Book Designer has a monthly cover design contest, showcasing submitted covers along with a brief critique about what's good or bad.
If you're traditionally published, then you may not get a lot of say in cover design.
But you need to know enough so that you (or your agent) can go into battle if the publisher gets it wrong. And publishers do get it wrong: the ugly black and yellow cover I mentioned above is a cover from a small traditional publisher.
If you're self-published, then you have complete control over your cover design.
Complete control to get it right … or wrong. My advice? Make sure you find a cover designer who knows your genre (e.g. one who has designed covers for other authors in your genre), and follow your designer's advice. If they tell you yellow on black isn't a good look, then they're probably right.
What cover design tips do you have?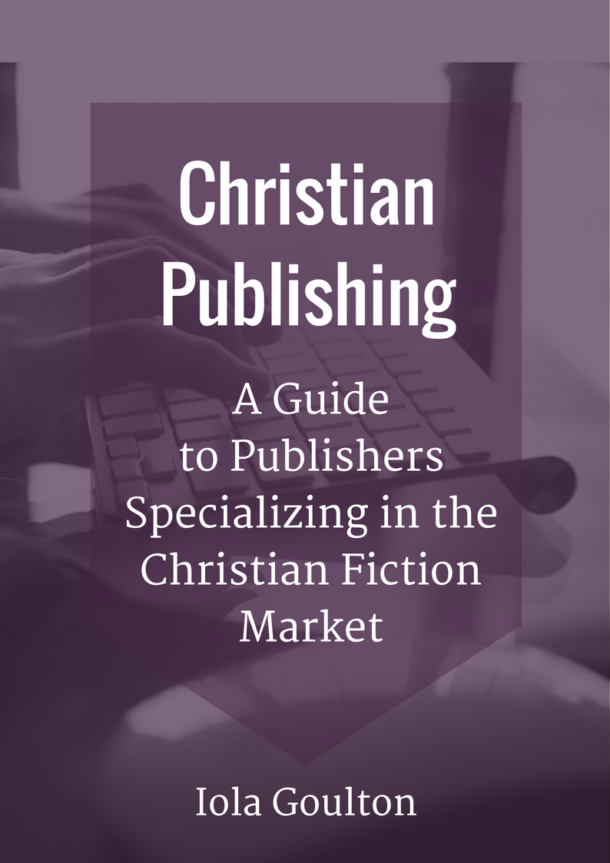 Subscribe to my monthly newsletter and receive an exclusive guide to publishers specializing in Christian fiction.
Sign up to my newsletter, and I'll send you monthly news and updates on writing, editing, publishing, and marketing, and relevant promotional material. I won't send spam, and you can unsubscribe at any time. Please read my Privacy Policy for details: www.christianediting.co.nz/privacy-policy