In Sell More Books with Less Marketing, Chris Syme talks about different levels of author, divided by genre (fiction or non-fiction), by the number of books and series you have published.


Reading this was a lightbulb moment for me, because it explained why so much of the author brand and author marketing advice I read online felt "off" (yes, that's a technical term).
It was because the advice was written for authors several levels ahead of me. Take Nick Stephenson's Your First 10,000 Readers course (which I have bought), or Mark Dawson's Ads for Authors course (which I haven't). These authors are both multi-published thriller authors, and both have at least one long series of books available for sale.
I'm not, and I don't.
Their information is excellent … but their tactics will work best for authors at that level. They are unlikely to work for authors who only have one or two books published, not one or two series. They are especially unlikely to work for pre-published authors, who are trying to learn everything at once. And there's a lot to learn.
So what's the pre-published author to do?
Does the pre-published author need to build an author platform?
If they want to be published, yes.
And that's whether they want to be traditionally published, or if they want to self-publish.
I see authors out there building their platforms. Some are doing a great job. Others … not so much. They don't know where to go to get good advice, so often it's the blind leading the blind.
And a lot of authors stall their platform building efforts by concentrating on the wrong things. They focus on tactics, not strategy. They ask questions like:
Do I have to have a blog?
What social media platform/s should I be on?
What will I blog about?
Do I have to have an email list?
What should I email about?
Do I have to have a sign-up gift for my website?
What kind of website should I have?
How do I build a website?
How much does a website cost?
Do I need an agent?
Should I self-publish?
What marketing will my publisher do?
Do I need a logo?
What should my tagline be?
How do I get reviews?
How do I use social media to sell books?
These questions are all good questions, but they are all about tactics. Yes, we need to answer these questions, but they aren't the first questions we should ask or answer. They aren't the important questions (and for some of the questions, the answer is "no" or "you don't").
All the blog posts about how to grow your author platform are useless for someone who doesn't have a platform to grow.
I did some investigating. I found books and courses on how do set up a website or how to sell books on Twitter or how to use Goodreads as an author. Those are all good things, but most treated Twitter and Goodreads as an add-on to an existing platform. They didn't take the author-reader back to those early stages of creating that platform in the first place.
I found blog posts on how to use various cool WordPress plugins to add extra functionality to your website. But that's no good for someone who doesn't have a website. Or who only has a free Blogger site.
I found posts on how to use RSS feeds and scheduling programmes to curate, collate, and automate social media posting. But that's no good for someone who doesn't have social media, or who only has a personal Facebook page to share pictures of cats and children.
I even found courses on how to build an online platform. Expensive courses—a one-off cost of $399 or $499, or a monthly fee of $49 or more. And that doesn't include website hosting or any other costs.
Most of the writers I know don't have that kind of money.
Many are solo parents, retirees, stay-at-home moms, homeschooling moms. Cash is tight. Many haven't decided if they want to do this writing thing, and don't want to invest big bucks in case they change their mind. Many are apprehensive about putting themselves "out there" . Many are writing as a form of therapy or ministry, and don't have the money to invest in an expensive programme.
The people I knew needed was a way of getting from absolutely nothing to the stage where the blog posts on how to build or grow a platform were useful.
So I developed the Kick-Start Your Author Platform Marketing Challenge.
Instead of starting with whether you should use MailChimp or MailerLite, WordPress or Wix, we start at the beginning. Strategy, not tactics.
What do you write?
Who are you writing for?
In other words:
What genre do you write?
Who is your target reader?
These questions inform our high-level marketing strategy, because:
An author who writes fiction is going to have a different strategy to an author who writes non-fiction.
An author who writes articles or devotions or short fiction is going to have a different strategy to an author who writes novels or book-length non-fiction.
An author who writes picture books is going to have a different strategy to an author who writes adult thrillers.
If we understand what we write—our genre—that will help us identify and understand our target reader.
Our customer. Then we can build a brand that appeals to that reader or buyer. Part of that includes how we look—our visual brand. But it's also how we act. Our values and beliefs. Who we are behind the pretty visuals.
Author brand isn't about being everything to everyone. Author brand is about:
Understanding your genre.
Understanding your target reader.
Being true to yourself.
Choosing the parts of yourself to show online.
Being consistent.
Connecting with your target readers.
I've developed the Kick-Start Your Author Platform Marketing Challenge to do just that. The objective is to help pre-published and just-published authors develop the bones of their marketing platform. It's an email Challenge, with one email a day for 40 days.
By the time they've completed the Challenge, participants will have:
A better understanding of their genre
A better understanding of their target reader
A branded author website
Branded accounts on the major social media platforms
An email list with a sign-up freebie
A list of topics to blog about, and share about on social media
Ideas for finding and connecting with their target readers
A network of writers
Interested? Click here to find out more information and sign up.
What is or was your biggest challenge in developing your online author platform?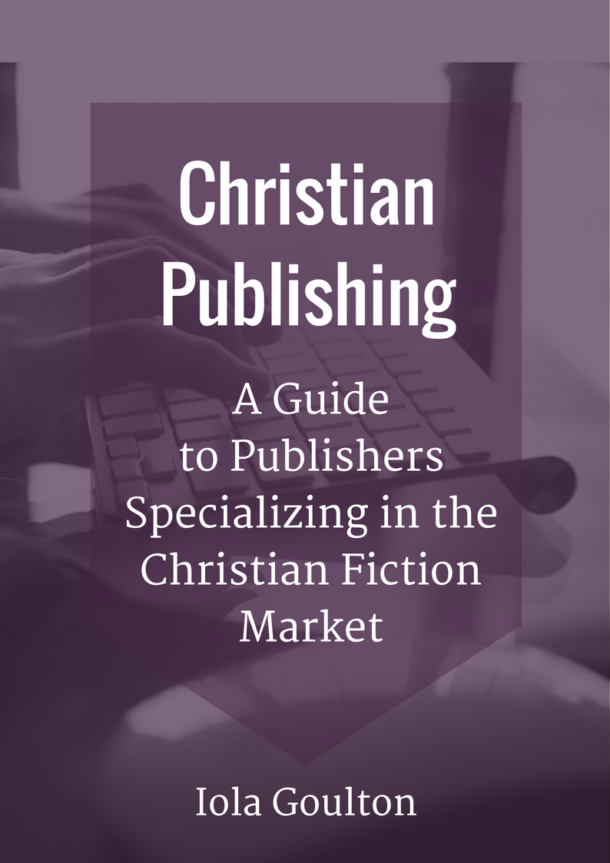 Subscribe to my monthly newsletter and receive an exclusive guide to publishers specializing in Christian fiction.
Sign up to my newsletter, and I'll send you monthly news and updates on writing, editing, publishing, and marketing, and relevant promotional material. I won't send spam, and you can unsubscribe at any time. Please read my Privacy Policy for details: www.christianediting.co.nz/privacy-policy