If you read my post last week, you'll know that on Monday 4 March 2019 I'll kick off my annual March Marketing Challenge: Kick-Start Your Author Platform. This is the third year I've run the challenge, and it's been great to see writers take their first steps to building an online platform.
As part of my preparation I'm reviewing and updating the challenge, removing references to Google+ (yay! One less social media network to worry about!), and adding information about GDPR and Gutenberg.
(If you can't join us on Monday or if you're reading this post after Monday, don't worry. The challenge is available throughout the year. The only difference is we won't all be working through it together. Click here to find out more and sign up.)
I'm also reading a bunch of books about marketing to see what else I can or should add to the Challenge, and I'll be posting several reviews over the next few weeks.
For this reason, I was thrilled to be asked to beta read Rayne Hall's newest craft book: Author Branding: Win Your Readers' Loyalty and Promote Your Books.
Understanding author branding is the beginning of creating your author platform.
Author Branding by @RayneHall is a must-read for authors looking to build an authentic and manageable author platform #AuthorPlatform #BookReview
Click To Tweet
I read a lot of writing craft books, and I'm always impressed by Rayne Hall's way of giving readers a step-by-step approach to an issues, whether it's writing, editing, or something broader like using Twitter as a writer. Her book on author branding is no different.
Hall explains the importance of consistent author branding, then takes readers through twelve archetypes. These form the basis of her approach to branding—we should each pick one archetype and develop our brand around that. Just as we should pick a target reader, we should pick a single archetype and "be" that person when marketing, whether online or in person.
I found this approach both refreshing and freeing.
Refreshing, because there were enough archetypes that I could "find" myself (unlike other books I've read, where I was supposed to choose from five), but not so many that the decision was difficult. And freeing, because it gives us permission to ignore what others are doing.
Once you've identified your archetype, Hall takes you though how that might apply in different areas of branding e.g. how we present ourselves online, and what we might choose to share on social media (yes, she states we don't have to share everything on social media. We get to choose).
Freeing, because Hall points out that we should only share material that's consistent with our archetype. We don't have to be everything to everyone. We don't even have to be everything to our target reader. So I don't have to share what authors A and B and C are sharing if they're obviously a different archetype.
Instead, I can focus on sharing what fits my archetype and do that well.
(Which is what I've been trying to do, but it's great to have someone else validate my approach and give a solid rationale for it).
The Kindle version of Author Branding by Rayne Hall is currently on a pre-order sale–just 99 cents (click here to buy).
It's a bargain and a must-read. It's also a quick read, so you have time to buy it now, read it over the weekend, and use that new knowledge as you develop your author platform.
And if you don't have an author platform yet, maybe now is the time to start. Click here to check out the March Marketing Challenge, and I'll look forward to helping you kick-start your author platform!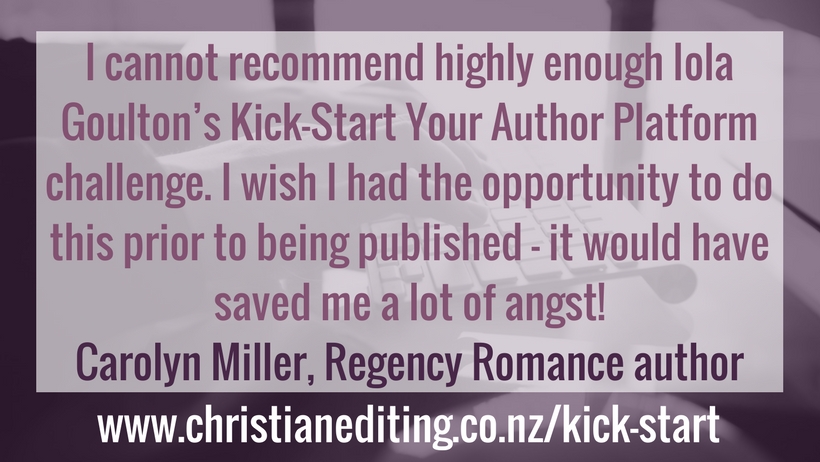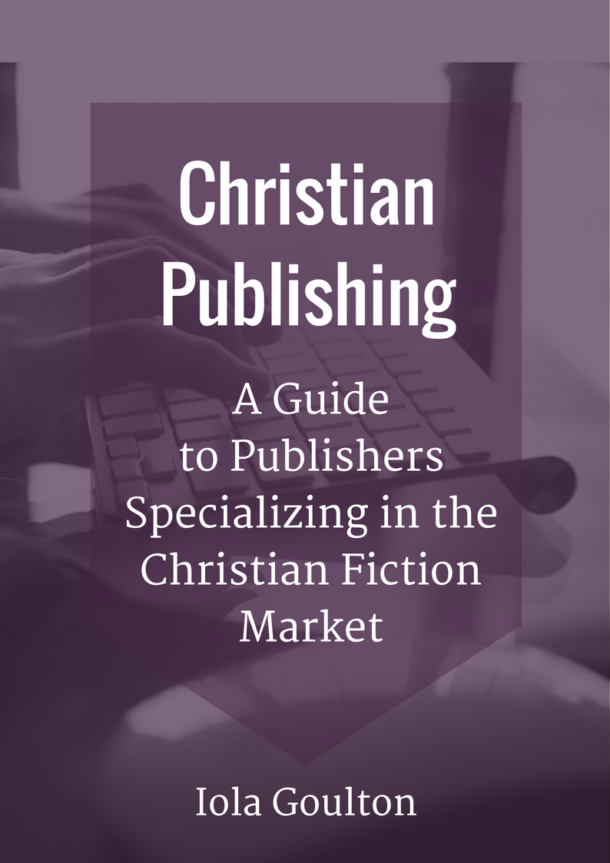 Subscribe to my monthly newsletter and receive an exclusive guide to publishers specializing in Christian fiction.
Sign up to my newsletter, and I'll send you monthly news and updates on writing, editing, publishing, and marketing, and relevant promotional material. I won't send spam, and you can unsubscribe at any time. Please read my Privacy Policy for details: www.christianediting.co.nz/privacy-policy