Over the last three weeks I've covered various ways to build your email list:
There are two main kinds of giveaway tools. Last week's post looks at contest-type tools. These are used when running a giveaway that selects one (or more) winners from the eligible entrants.
The other kind of online giveaway is where everyone receives a free ebook in exchange for signing up for an email list.
I've found three tools which facilitate building your author email list:
BookFunnel
Instafreebie
MyBookCave
Let's look at each in turn.
BookFunnel
A growing number of self-published authors using BookFunnel to build their email lists. It's a great service: you upload your book files, create a download page, and BookFunnel gives people the option of how they want to download the book. They then provide detailed instructions (right down to the Kindle version), an email-my-book option, and online support so you're not having to deal with readers who can't work out how to sideload a mobi file onto their Kindle.
BookFunnel has a $20/year option which allows one pen name, and up to 500 downloads. This is useful if you're using BookFunnel to deliver advance review copies (ARCs) to potential reviewers, but not useful if you're trying to build your email list as it doesn't collect email addresses.
If you're wanting to collect email addresses, you'll need at least the Mid-List plan ($10/month, or $100/year).
However, this doesn't integrate with your mailing list provider—you'll have to download the CSV file after the giveaway and upload that to your email list. Email list integration costs an additional $5/month, or $50/year. Or you can subscribe to the Professional plan, which also offers an additional pen name, priority support, and unlimited monthly downloads.
I haven't used BookFunnel as an author, but I have used it as a reader and reviewer. A lot of the authors I review for use BookFunnel to deliver their ARCs. If you're on the MidList plan or above, BookFunnel will watermark the file and only allow one download per code. These measures help prevent online privacy. It also means if the BookFunnel version of your book shows up on a pirate site, it's obvious where the file came from.
One of the advantages of using a paid service is they help you keep on top of changes in national and international legislation.
For example, the implementation of the European Union General Data Protection Regulation (or GDPR, which I'll talk about in a future post).
For example, if an author was on the Mid-List plan or above, BookFunnel used to automatically collect and pass on the email address. Now the person downloading the book has to actively opt in to having their email address shared with the author, although authors have the option of not permitting readers to download the book until they have opted in to the mailing list. This helps authors ensure they are complying with GDPR and other anti-spam legislation.
Instafreebie
Instafreebie also offers a way to give books away. Their basic plan is free, and includes unlimited downloads and free delivery to readers in their choice of format. However, the basic plan doesn't add entrants to an email list. The Plus plan is $20 per month, and includes integration with MailChimp or MailerLite (users of other email programs can download the CSV file).
Instafreebie offers a free 30-day trial, and allows authors to subscribe by the month. This means an author can upgrade from Basic to Plus in any month they are promoting their lead magnet, then downgrade again at the conclusion of the giveaway.
I participated in an Instafreebie group promotion in early 2017. This added around 400 people to my email list. I didn't give away a published book, as I don't have any books published. Instead, I offered Christian Publishers: A Guide to Publishers Specializing in Christian Fiction, which is the incentive I offer everyone who signs up to my email list.
The advantage of an Instafreebie giveaway is that entrants choose which email lists to sign up for.
This means the giveaway was compliant with the GDPR, and meant I didn't have a huge number of entrants unsubscribing.
The disadvantage was that not all entrants knew how to get their downloaded book/s from their PC over to their ereader. Fortunately, the giveaway host had a Youtube video demonstrating how to sideload an ebook, so was able to forward that link to those who had trouble.
I participated in another group giveaway on Instafreebie later in 2017. This only netted me 40 subscribers, because the group was not nearly as active when it came to promoting the giveaway.
MyBookCave
MyBookCave is similar to BookBub and other online ebook promotion companies, in that it sends daily emails to subscribers, sharing a collated list of sale and free ebooks.
MyBookCave's unique angle is that books are rated in the same way as movies or games are rated (well, it's an almost-unique idea. Review website More Than a Review also rates books for language, violence, and sexual content). MyBookCave gives an overall rating which combines all these factors and more:
All Ages
Mild (and Mild+)
Moderate (and Moderate+)
Adult (and Adult+)
MyBookCave offers two kinds of promotional opportunities for authors:
Promoting your sale book
Gaining Newsletter subscribers
Gaining Newsletter Subscribers
This is currently a free service (although I'm sure that will change). All books are rated by content level, and classified according to genre. There is a Christian fiction genre, Authors upload their lead magnet, and MyBookCave includes this on their Book Cave Direct page. Readers can then download the book in exchange for providing their email address (necessary for MyBookCave to send them the download link!). Readers can opt out, as required by anti-spam laws.
MyBookCave supports readers to transfer their downloaded files onto their Kindles. They have an app for Kindle Fire and Android users. Other users are taken through a sequence of menus to get their book (similar to the BookFunnel menus). Users also have the option of having the mobi or epub file emailed directly to them, or downloading the file to their computer (which is what I ended up doing, as the download link didn't work, and the email took a while to arrive).
MyBookCave also has a Facebook group where authors can join together for group promotions. Group promotions are then promoted by MyBookCave, which should help them get more visibility (and you more downloads). Authors can also use MyBookCave to provide readers with review copies (ARCs), to reward current newsletter subscribers with a subscriber-only link, or to pass their work in progress to beta readers.
The only disadvantage is that MyBookCave doesn't automatically add people to your email list.
Users have to download the CSV file from MyBookCave, then upload it to their own email list provider. I suspect this will need to be done at least a couple of times a month so new subscribers are added to your list and welcomed in a timely manner (i.e. before they forget they signed up!).
Do you use any online tools to build your email list? Which tool do you use, and what success have you seen?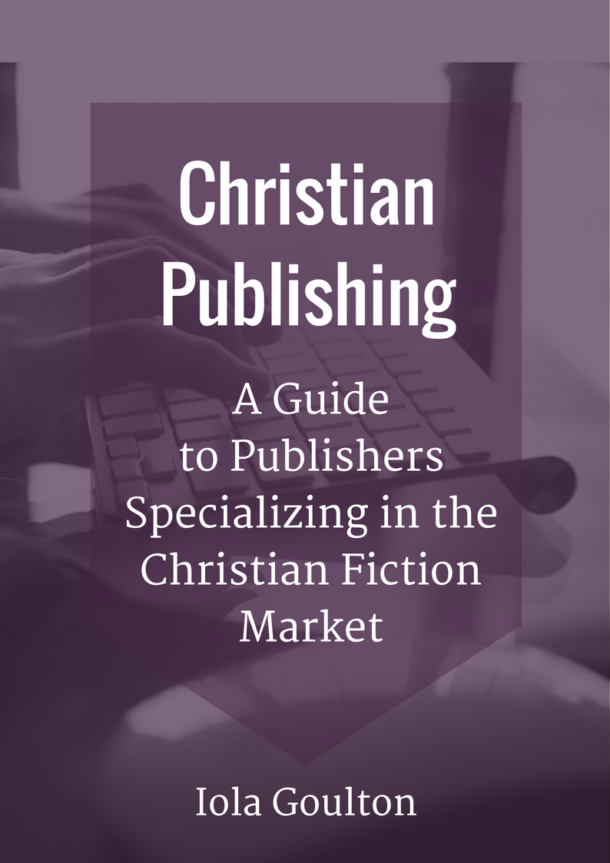 Subscribe to my monthly newsletter and receive an exclusive guide to publishers specializing in Christian fiction.
Sign up to my newsletter, and I'll send you monthly news and updates on writing, editing, publishing, and marketing, and relevant promotional material. I won't send spam, and you can unsubscribe at any time. Please read my Privacy Policy for details: www.christianediting.co.nz/privacy-policy