I've recently read Write Like a Boss! by Honoree Corder and Ben Hale. It's an excellent short book, and I recommend it. If you write fiction, it's worth the purchase price simply for Chapter Four, where Ben Hale details his personal revision and editing process.
Ben says:
My draft process is thirteen drafts. But it didn't start our that way. My first book went through twenty-four drafts, and still has errors.
Wow. Just wow.
I have two initial comments about Ben's editing process:
His process is actually fourteen steps: he doesn't count his initial detailed outline as a draft. Ben is obviously a plotter, not a pantser. I suspect a pantser would need more drafts.
Ben is an experienced fiction writer. A less experienced writer, who doesn't know some of the "rules" of fiction, will need more drafts. For example, if you write in third person but don't know what headhopping is, you'll probably need one full pass through your manuscript to identify headhopping, and one full draft to fix your point of view. Maybe two.
As a freelance editor, I found it interesting to see where Ben's copyeditor fit in the process. His copyeditor sees the fifth draft of the book—he goes though the full book another eight times before he publishes, which shows there is more to editing than many authors realize.
So here is an outline of Ben's editing process with my comments (if you want Ben's comments, buy the book!).
Draft 0: Outline
Ben write in series, so his outline includes a series outline, outlines for the individual books, and even the chapters. Outlining means he will already know the genre, plot, story arc, characters, theme and the aims for each scene before he starts writing. If you don't outline, this may mean four to six additional drafts to make sure you've nailed these essentials.
A critique partner may help brainstorm some of these plot and character issues at the outline stage.
Draft 1: Finish
The aim here is to get a completed manuscript to edit. If you're doing NaNoWriMo next month, this is probably what you're aiming for.
Draft 2: Content
Fill in holes and add detail. I suspect this is where a lot of authors think their work ends. Now they send it to an editor and that's it, right? Nope.
Draft 3: Alpha Reader
Ben's alpha readers ignore grammar and typos and focus on the big picture issues: what's working in terms of the big issues of plot, character, story, and theme, what isn't working, and what's missing.
Some authors may work with a critique partner who fills this role. Others may hire an editor to undertake a developmental edit or manuscript assessment.
Draft 4: Character Building
Use comments from the alpha reader to fill out the characters and make them real.
A pantser may need to add another draft in here around plot: filling in the plot holes, and deleting extraneous scenes. After all, you don't want to pay an editor to edit 3,000 words that don't drive the plot forward.
Draft 5: Editor
Always submit the best possible draft to your editor. It will help keep the cost down if you've already removed the hundreds of adverbs, that's, very's, and other overused words, and fixed all the typos you can find. It also means your editor can focus on the things you can't fix.
Draft 6: Post Editor Partial
Accept or reject minor changes (e.g. spelling and grammar), and undertake sentence-level improvements e.g. adding rhetorical devices, adding fresh descriptions and body language (no "he nodded" or "she shrugged"). If you have no idea what I mean, head on over to Lawson Writer's Academy and sign up for Deep Editing, Rhetorical Devices, and More.
Draft 7: Post Editor Full
Now the story is free from Track Changes, address any major story issues (like that scene you should have cut and didn't).
Draft 8: Word Draft
Polishing: checking character names are spelled correctly and consistently, and haven't been used in other books. Run spell check. Fix the typos and mistakes you introduced in Drafts 6 and 7. Review your editorial letter and make sure you haven't added back any of the adverbs the editor "suggested" you cut. (Because it wasn't a suggestion. It was an order.)
You might ask why the editor didn't catch some of these things. They may have, but they might miss tiny things while they fix big things. Your editor might not know that you called the character Jaime in the last book, but this book calls him Jayme.
It's also a numbers game. It's not unusual for me to suggest 10,000 changes in a 100,000 word novel. Even if I'm 99.9% accurate, I'll still miss 100 changes. And the author might add a few hundred more as they revise and edit. This is why trade published novels go through at least three rounds of editing … and still aren't perfect.
Draft 9: Beta Readers
Ben suggests at least five beta readers, and they have to be honest. You need your beta readers to find what's wrong, not gush over how clever you are that you've written a whole book all by yourself. Please. You're not five. Adult up and seek honest critical feedback. (But you don't have to accept mean feedback. People can be critical without being mean).
How to pick beta readers is probably a whole separate blog post. Like this one from #AuthorToolBoxBlogHop participant JR Creaden: 5 Things To Do Before You Beta Your Book.
Draft 10: Post Beta Reader
Add changes suggested by beta readers.
Draft 11: Vocal Drafts
Reading out loud is a great way of catching sentences that don't quite make sense, or don't sound right (especially in dialogue). I'll often read awkward sentences out loud when I'm editing for other people as a way of finding and fixing a problem.
Draft 12: Final Beta Reader
One final read-through to catch last-minute typos. I think it's best if this person hasn't read the full story before (although they may have add early input at Draft 0 or 1). The reason for this suggestion is that we often see the words we think are on the page, not the words which are actually there. For this draft, you want someone who is going to read the words on the page, not fill in the blanks because they've already read the story almost as many times as you have.
Draft 13: Final and Format
Fix final typos, format, and add front and back matter (make sure you double check the spelling of any people you thank. It kind of takes away from the buzz of being mentioned if the author spells your name wrong. True story).
This draft process is not for everyone. In fact, it probably only works for me. But hopefully it helps you get a start on your own if you don't already have one.
This process (or something like it) will be useful for me as a writer. It's also going to be useful for me as a freelance editor, as it shows clients where Editor-Me falls in the writing and revision process.
As I said, I do recommend Write Like a Boss! It has heaps of great tips for both fiction and non-fiction writers.
Do you have an editing process? What does it look like?
This is the final #AuthorToolBoxBlogHop post for 2017. We figure everyone will be busy with NaNoWriMo in November, and Christmas in December. We'll be back in January 2018. Meanwhile, I'll still post every Wednesday (writing or marketing) and Saturday (Best of the Blogs). Well, except for Christmas and New Year.
Meanwhile, check out more #AuthorToolBoxBlogHop posts: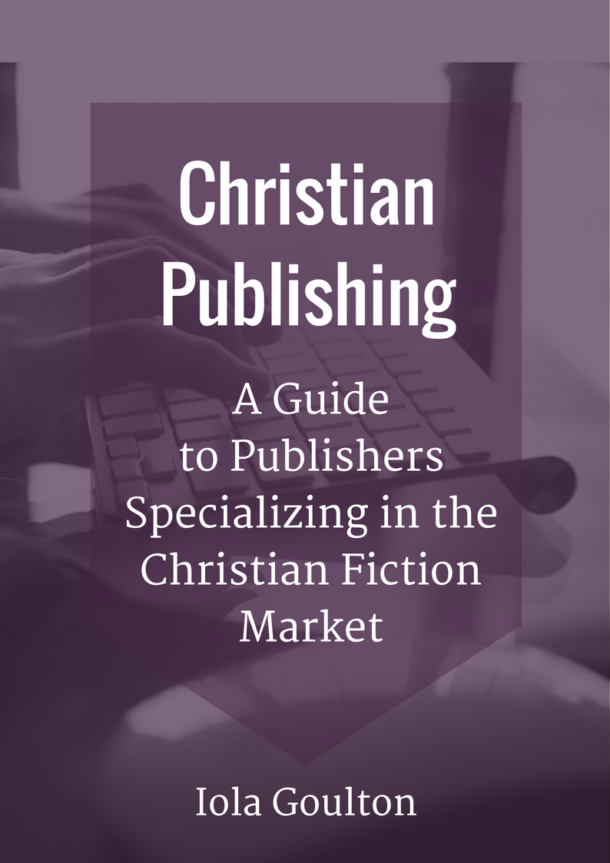 Subscribe to my monthly newsletter and receive an exclusive guide to publishers specializing in Christian fiction.
Sign up to my newsletter, and I'll send you monthly news and updates on writing, editing, publishing, and marketing, and relevant promotional material. I won't send spam, and you can unsubscribe at any time. Please read my Privacy Policy for details: www.christianediting.co.nz/privacy-policy