As a reviewer and editor, I read a lot of fiction, mostly Christian fiction. I see a lot of the same mistakes over and over, especially from first-time authors. My intention with this series of articles is to address some of these common errors to enable fiction authors to improve their writing.
The first issue I want to address is genre. Books from traditional publishers fall into a range of defined genres, which enable readers to easily pick books they will like. The rise of self-publishing makes it more difficult for readers to understand what they are buying based on the brand of the publisher, and many self-published authors haven't thought through what they are selling. What genre are they?
Before you begin writing your novel, you should know what genre you are writing in. The number one mistake of beginning writers in this area is to not consider genre at all. – Angela Hunt
I agree the first step in writing a novel is to consider your genre. This may be similar to the plotter vs. pantster debate: is it better to plot out the novel in advance, or to have only a broad idea and write by the seat of the pants? Do you need to understand your genre before you start writing, or will it become obvious as the story comes together?
Author Karen Baney maintains the importance of defining your target audience before you begin writing. It is tempting to say 'my story is targeted at people aged 8-80' (yes, I've seen that). What is more likely is that story isn't designed to appeal to anyone. A good book may well appeal to people outside the target market (think of the number of adults who buy and read Young Adult fiction), but first you need to meet the needs of a target reader. This could be defined as some or all of:
Age;
Gender;
Religion;
Race;
Geographic location;
Education and occupation;
Hobbies and interests;
etc.
Can you describe your target reader in these terms? If not, try. If you can't define your target audience, how will you sell your novel to a publisher? Or to readers? Genre underpins the publishing world:
Publishers publish by genre;
Agents acquire by genre;
Readers purchase by genre.
And readers review by genre. If a book doesn't meet the expectations of the genre, you can expect low-star reviews with comments about not meeting expectations (I know. I've read many, and even written a few myself.) There are advantages to having a broad idea of your target audience before you begin.
Understanding your target reader will:
Provide insight into your target market, which will help with determining the most appropriate marketing strategy and developing your platform;
Inform some of your writing decisions, including the most appropriate point of view, the number of viewpoint characters, tense, voice, style and word count;
Help ensure you don't stray off-topic as you write;
Inform the length of your story.
Whatever genre you write in, make sure you are widely read in that genre so that you know you are following the rules of the genre.
Future posts will cover each of these aspects of genre, starting next week with target age.
What do you write? And what do you read?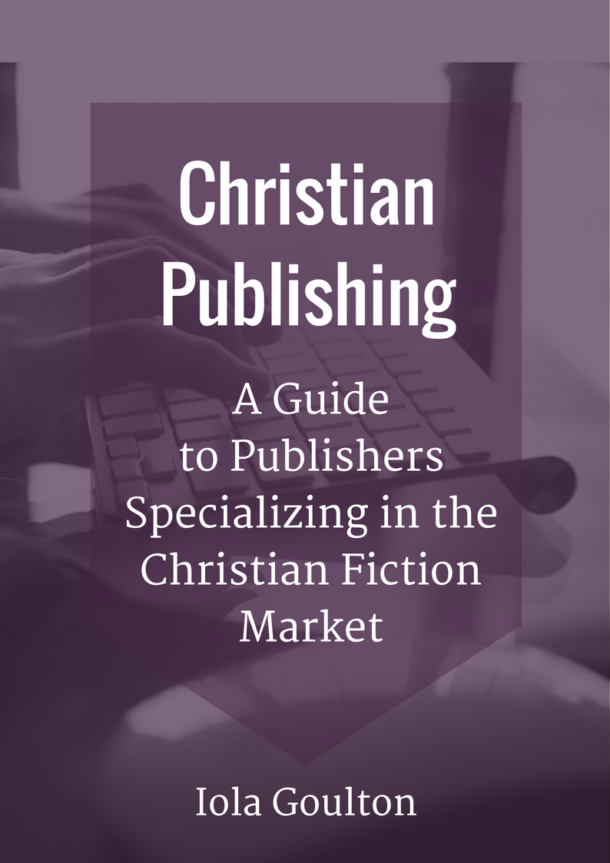 Subscribe to my monthly newsletter and receive an exclusive guide to publishers specializing in Christian fiction.
Sign up to my newsletter, and I'll send you monthly news and updates on writing, editing, publishing, and marketing, and relevant promotional material. I won't send spam, and you can unsubscribe at any time. Please read my Privacy Policy for details: www.christianediting.co.nz/privacy-policy