Kill your darlings is another of those oft-quoted pieces of writing advice. It's sometimes quoted as murder your darlings, but never fear. No actual killing or murdering is required.
No, the saying relates to the revision and editing process. It refers to the need for us to revise or delete (kill) any word, any sentence, any paragraph, any scene that doesn't add to the point of our writing.
What Are Your Darlings?
These are called darlings because they are often the part we like best as the writer—the interesting word, the original turn of phrase, the scene that makes us laugh (or cry) and confirms we can actually do this thing. We can write. We are writers.
This could be because our darling doesn't move the plot forward, or because it reveals too much information too soon. It could be because it doesn't aid in characterisation, or because it is inconsistent with the character as he or she has been established. Or it could be because it takes readers off on an unnecessary tangent, like the time …
Sometimes these are our favourite parts, hence killing our darlings.
But killing your darlings isn't a bad thing. Done properly, it makes your story better.
Why Do Your Darlings Have to Die?
In non-fiction, you have to kill your darlings because you need to keep your readers on track. You are making a point, and every word, every sentence, every paragraph needs to reinforce your argument. Yes, you can tell stories in non-fiction. But they must relate to your central point. For example, I could add in a couple of paragraphs over the origin of the phrase, Kill Your Darlings, with an in-depth examination of who reportedly said it first. That might be interesting, but it doesn't add to the central point of this post.
Fiction is similar—we need to keep ourselves and our readers on track. There is an assumption in fiction that everything is important. This is the principle of Chekov's gun:
If there is a rifle on the mantelpiece in the first act, it needs to be fired in the third act.
(I could now go down any number of rabbit holes expanding on whether it's a gun, a riffle, a pistol or a sidearm, but again … kill those darlings.)
In fiction, each scene needs to move your plot forward and deepen characterisation. Any scene that doesn't needs to be strengthened, or cut. Even though you spent hours writing it. Kill those darlings. Take the information the reader needs and sliver it into the plot. Ignore the rest, or turn it into a short story or something else that can be downloaded from your website as a gift to email subscribers.
How to Find and Kill Your Darlings
I've found killing my darlings isn't the hard part. The hard part is identifying them in the first place. Some are easy to find and easy to kill. Others are much harder. Three darlings that need a swift death are:
Weasel words
Wasted words
Writerly words
Weasel Words
Most authors have weasel words—words like just, quite, really, that, or very—which don't add to the writing. Other overused words include smile and shrug and nod. It's not that they are bad words. It's that they are overused to the point they become boring and predictable. And who wants their writing to be boring and predictable?
Kill those darlings.
Wasted Words
Some words are wasted words—words that don't add anything to the story or deepen characterisation. At best, these are just words. At worst, they are sentences or paragraphs or scenes. Sometimes these wasted words are examples of repetition, where we've said the same thing more than once. Where two or three different images are used to give the same effect. Where we've repeated ourselves.
Like in that paragraph.
It's not fun to read. So use the strongest image, and delete the others. Sol Stein has a formula: 1+1= ½ . It means the more different images you use to show something, the weaker the overall writing.
Here's an example, taken from Stein on Writing:
He had time to think, time to become an old man in aspic, in sculptured soap, quaint and white.
I like the image of an old man in aspic. It's original, and it gives the impression of someone who is so old they are almost preserved. But the image of soap detracts from the first image. The author also explains the soap image: quaint and white. Stein points out that we usually think of soap as white unless a colour is stated, so that's redundant. And since when was soap 'quaint'?
Kill those darlings.
Writerly Words
Fictional darlings can include words or phrases that you like, but that don't add to the story. Sometimes they are what Margie Lawson calls writerly words. Words that don't sound natural for your character or story. Words that sound like a writer wrote them. These are often the hardest darlings to kill, because they are the words we struggled to find. But just because we searched three thesauruses (thesauri?) to find the right word doesn't mean it's the right word for our character.
Kill those darlings.
But How Do I Find Them?
The best way to find your darlings is to put your manuscript aside for as long as possible so that when you read it again, you read it with fresh eyes. This means you're better able to look at it as a reader, and more likely to pick up mistakes … and darlings. The longer the manuscript, the longer the time needed between writing and editing.
You may have darlings that serve a purpose—moving the plot forward, deepening characterisation, or both. Great. They can live. But cut what you can. Everything you cut is something your editor doesn't have to cut for you, which means your editing fees will be lower.
Kill those darlings. Your editor with thank you.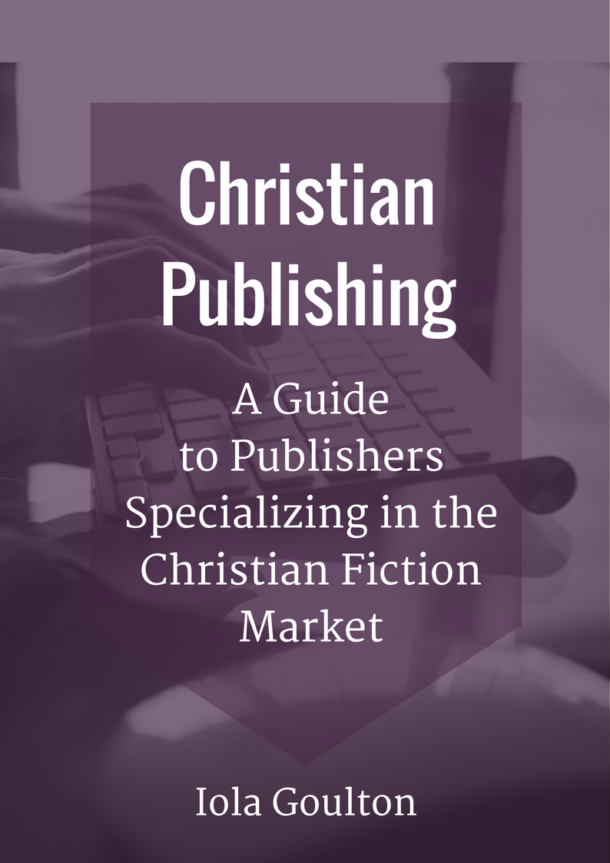 Subscribe to my monthly newsletter and receive an exclusive guide to publishers specializing in Christian fiction.
Sign up to my newsletter, and I'll send you monthly news and updates on writing, editing, publishing, and marketing, and relevant promotional material. I won't send spam, and you can unsubscribe at any time. Please read my Privacy Policy for details: www.christianediting.co.nz/privacy-policy