Last week I talked about how I use Buffer as my main tool to manage my social media sharing. This week I'm talking SocialJukebox, the tool I for ongoing sharing of evergreen posts (posts that aren't time-sensitive).
What is SocialJukebox?
SocialJukebox is pretty much what the name says: a jukebox, but with a modern spin.
SocialJukebox started as TweetJukebox. Users created Tweets and added them to a vitual "jukebox", which randomly posted Tweets during predetermined times. When everything in the jukebox has been posted, it starts again. And again. And again, until you turn it off or the zombie apocalypse wipes out the interwebz.
SocialJukebox is the upgraded version of TweetJukeBox.
It allows users to post to Twitter, Facebook, and LinkedIn. You can load up your posts, set a schedule for your jukebox to play (anything from one post a week to posting every hour of every day … if you have enough posts in your jukebox). And away it goes.
For those who have nothing to share, Social Jukebox has you covered, with a range of free jukeboxes users can download and share. Users can also upload their own jukeboxes to the Jukebox Library for other users to download and share.
I'm currently only using SocialJukebox on Twitter, but will expand it to promote old evergreeen posts on Facebook as well (e.g. using the #TBT or Throwback Thursday hashtag).
SocialJukebox Plans
The free plan allows two jukeboxes on one social media account, and limits the number of posts in each jukebox. The Advanced plan (aka the cheapest paid plan) allows up to three linked social media accounts, up to ten jukeboxes, and up to 5,000 stored posts on each account. That's a lot of posts. That's the plan I'm on, and I get a 10% discount by paying annually.
Note that prices will increase as the platform adds more social networks and more functionality, but users will be locked into the price plan they originally signed up for (so I pay USD 12.99 per month less the annual discount, not USD 19.99 per month).
The other reason I like SocialJukebox is it sends automated Thank You tweets each Friday, thanking those accounts which have retweeted or mentioned me (which means I don't have to remember to thank people).
Using SocialJukebox
#AuthorToolBoxBlogHop
This post is part of a monthly blog hop for writers, the Author ToolBox Blog Hop hosted by Raimey Gallant. I have one jukebox dedicated to the Blog Hop. Each month, I add as many of the posts as I can find to a jukebox, and add relevant hashtags and the author's Twitter handle. SocialJukebox then shares one or two of these posts for me each day, which helps promote us all.
If you'd like to check out more posts from the #AuthorToolBoxBlogHop, you can …
Visit the main Blog Hop page on Raimey Gallant's blog
Follow #AuthorToolBoxBlogHop on Twitter
Follow the #AuthorToolBoxBlogHop board on Pinterest
Other Groups
I'm a member of three group blogs, Australasian Christian Fiction Writers, Christian Writers DownUnder, and International Christian Fiction Writers. I've recently created a jukebox to share posts from these blogs (not just my posts). I check each blog every weekday, and if there is a new evergreen post, I add it to the jukebox. Add it once, share it forever.
Bible Verses
I use Canva to create a couple of Bible verse memes each week. I post them on Instagram on Sunday (and repost to Twitter and Facebook), then add them to a Bible Verse jukebox. The plan is to keep working until I have a year's worth of Bible verses, so I can post a different one each day to Twitter and Facebook.
I share Bible verses because I'm a Christian, but also because they are consistent with my brand—I read, review, write and edit Christian fiction. Others might choose to Tweet inspirational quotes, such as those provided in some of the free jukeboxes on offer.
Friday Fiction
Friday is #FictionFriday or #FridayReads or #FirstLineFriday. This is when I share favourite quotes from novels I've read—again, created in Canva. I use Buffer to post quotes on the book's release day, or on the day I review it, then add the quotes to SocialJukebox.
Timezones mean I actually post #FridayReads posts on Friday and Saturday New Zealand time. As with the Bible verses, when I get to having 300 or more quotes I'll copy this jukebox across to Facebook so I can share a quote each day on my Facebook page.
Writing Craft
I also add my own blog posts to a jukebox so I'm consistently tweeting my own links along with useful posts from others on writing, editing, publishing, and marketing. I don't want my Twitter feed to become one long Iola promotion, which is why it's important to me to include content from others in my jukeboxes (e.g. #AuthorToolBoxBlogHop posts).
Book Reviews
I also have a jukebox for my book reviews, although it's far from complete. I have 1,000 posts at my old book review blog, Iola's Christian Reads, and less than 10% of them are in my review jukebox.
Going forward, I will be adding the best of these reviews to my author website, www.iolagoulton.com, and will add them to a jukebox from there. This, I hope, will help drive traffic to my new site.
Playing the Long Game
I'm still exploring the functionality of SocialJukebox, adding to my jukeboxes each week. It's playing the long game—but persistence pays off. This long-term nature means Social Jukebox isn't necessarily good for time-sensitive posts like book launches or giveaways. Buffer is a better tool for those.
But Social Jukebox is great for evergreen content like quotes, memes, book reviews, and blog posts. It means I don't have to trust my future self to reshare old content for me—SocialJukebox has me covered.
Do you use SocialJukebox for social media sharing? If so, what tips do you have? If not, which tool do you use?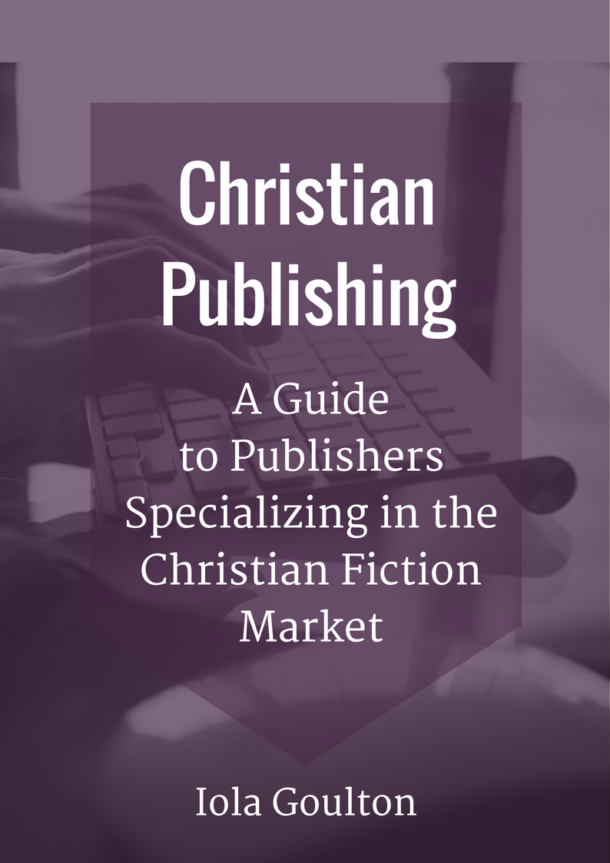 Subscribe to my monthly newsletter and receive an exclusive guide to publishers specializing in Christian fiction.
Sign up to my newsletter, and I'll send you monthly news and updates on writing, editing, publishing, and marketing, and relevant promotional material. I won't send spam, and you can unsubscribe at any time. Please read my Privacy Policy for details: www.christianediting.co.nz/privacy-policy