This post was prompted by a question from an unpublished author who follows me on social media and subscribes to my newsletter. She participated in a Twitter pitch session, and an editor from a small press expressed an interest in her manuscript.
The author had two main questions:
Did I know anything about the small press?
Would publishing with a small press hinder her chances of winning a publishing contract from a bigger press in the future?
This author shows good judgement: she using her contacts to determine whether this is a good opportunity for her to pursue before going further.
This means she isn't going to end up like another author I saw, celebrating the fact she'd just signed a contract with Westbow Press, who advertise themselves as an imprint of Thomas Nelson … and hide the fact they are a pay-to-publish press with all services provided by the notorious Author Solutions.
Do You Have An Agent?
My first question to this pre-published author was to ask if she has an agent. She didn't, which is what I expected. After all, this is the kind of conversation I'd expect an author would have with their agent.
[Click here to read my post on how to find a Christian literary agent.]
An agent would be the best person to talk to regarding whether publishing with this small press would help or hurt your chances of getting picked up by a larger press in future. In this case, the small press's author list shows several authors who have been published by larger publishers, but I think most of them have gone from the big publisher to the small publisher, not the other way around.
As a guide, large publishers don't take direct submissions from authors, but prefer to work with recognised literary agents.
On the other hand, most small presses do accept submissions directly from authors. Some prefer to work directly with authors, while others will also accept submissions from agents. Some small presses only accept submissions from agents. Others prefer authors who have previously been published with one of the major CBA publishers.
If you don't have an agent, then it might be easier to get one with a publishing contract in hand. If so, find an agent who believes you have a shot at some of the bigger publishers.
Before publishing with a small press, you do have to look at the quality of books they produce. There are good small presses, and bad small presses. Publishing with a bad small press might make it harder to find an agent, and harder to publish with a bigger publisher than it would
How do you tell a good small press from a less-good small press?
Editing
What is the standard of writing and editing? Have any of their books finalled or won any of the major industry awards? In Christian fiction, this means the Christy Award and the Carol Award, not Readers Favourite or any "award" that has as many entrants as winners.
And is the standard of writing and editing consistent across different authors? Some small press authors use freelance editors before submitting their work, which suggests the author is using the publisher for their distribution and marketing capability rather than their editing capability.
Distribution
I'm not in the US so don't visit US bookstores. My understanding is that most small presses focus on Kindle and online sales. They are you're unlikely to see their titles in a store (having said that, a local store may well stock small press books by local authors, if there is an interest in that). If your dream is to see your books on the shelf at Barnes & Noble or Walmart, then publishing with a small press isn't likely to make that happen.
Marketing
All authors have to do a lot of their own marketing. Authors have to create and maintain an author platform, and communicate with their fans through their website, social media, and newsletters.
Debut authors from traditional presses can expect help with marketing:
Submitting their books to relevant high profile print reviewers.
Advertisements in the catalogues which are sent to libraries and bookstores.
In-store promotion.
NetGalley listings to help them get those all-important consumer reviews.
But small press authors can't expect anywhere near that level of support, which leaves them starting from almost nothing.
[If you need to get started with your author platform, click here to check out my Kick-Start Your Author Platform Marketing Challenge.]
Sales
Most small presses are cagey about the sales and earnings information they release. You can get a rough idea of sales by checking Amazon sales rankings—the lower the number, the better.
A publisher with books in the Top 100 of the relevant category or in the top 10,000 of the whole Kindle store is better than a publisher with titles languishing in the millions (or, worse, with no sales ranking, because that means the title hasn't sold a single copy on Amazon).
But what about the alternative?
What about self-publishing?
What is the small press offering that an author couldn't do by themselves if they chose to self-publish?
Authors can hire editors and cover designers and formatters. Authors can make books available for sale through Amazon and other online outlets (in ebook and paperback format). Authors can market their own books.
Signing with a small press means giving up control of your manuscript. You wont' get to choose your editor or your cover designer. You might not even like your cover. Someone else will decide what stores your book is available in, at what price, and in what formats. Someone else will decide what categories your book is listed on at Amazon and other online stores. And you won't have access to your sales data. You'll get a royalty statement every month or (more likely) every six months.
That limits your ability to market your book.
Without real-time access to sales information, you have no idea whether your promotion efforts are working. Even monthly information isn't good enough. You need to be able to see how an advertisement at site X impacts your sales vs. an advertisement at site Y. A self-published author has that information, so can make those decisions.
Conclusion
Big publisher, small press, or self-publishing? All are viable options, with advantages and disadvantages. But you are the only person who can decide on the right decision for you and your book.
What advice would you give to someone considering publishing with a small press?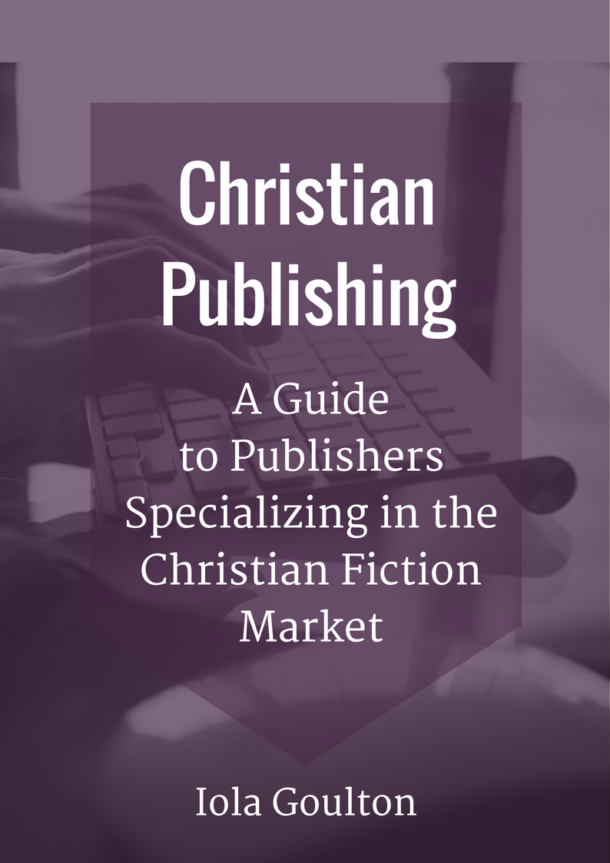 Subscribe to my monthly newsletter and receive an exclusive guide to publishers specializing in Christian fiction.
Sign up to my newsletter, and I'll send you monthly news and updates on writing, editing, publishing, and marketing, and relevant promotional material. I won't send spam, and you can unsubscribe at any time. Please read my Privacy Policy for details: www.christianediting.co.nz/privacy-policy